Govt officially cancels 10 coal power plant projects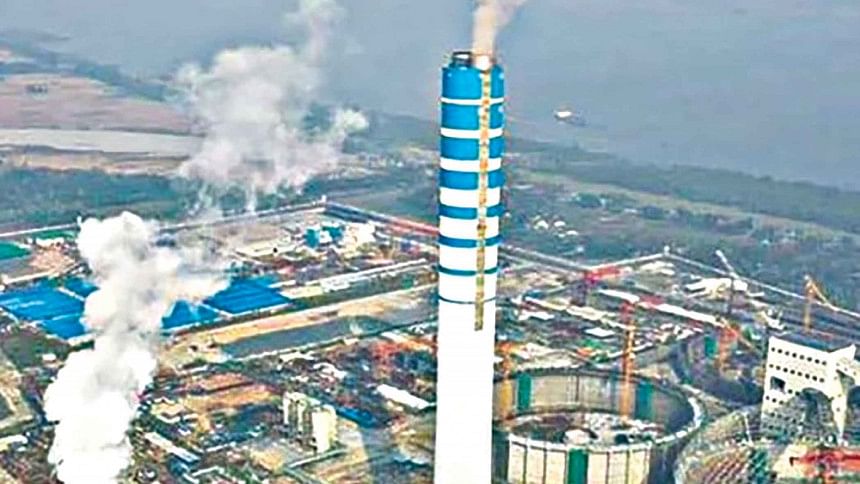 State Minister for Power, Energy and Mineral Resources Nasrul Hamid said the government has dropped 10 coal-fired power plant projects, with total generation capacity of 8451 MW, as it seeks to revise the country's power system master plan (PSMP).
The proposed plants are Patuakhai (660X2) 1320 MW, Uttarbanga 1200 MW thermal plant, Mawa 522 MM, Dhaka 282 MW, Chattagram 282 MW, Khulna 565 MW, Maheshkhali 1320 MW, another Maheshkhali 1320 MW, Bangladesh-Singapore 700 MW, and CPGCBL-Sumitomo 1200 MW power plant.
"We have decided to annul these projects as part of the adaptation of new technologies in power generation as the coal-fired plants failed to come into generation within their stipulated timeframe", he said placing the list of the scrapped projects at a press conference at his ministry on Sunday.
Officials said all the scrapped projects were awarded to private sector sponsors to set up as independent power producers (IPP) from which the government was supposed to purchase electricity under a long-term contract of 20 years.
Nasrul said an English daily earlier published a list of the cancelled plants but that was not a correct one.
He claimed that the move will not adversely impact the power supply to the national grid as some alternative plants are now under construction and would generate electricity to meet the demands.
"After adjustment in the plan, finally the national grid will have 13,313 MW surplus electricity by 2041. There will be no problem of power supply to meet demands ", he said.
He, however, said there will be a special thrust on renewable energy promotion in the future planning of electricity as part of the country's commitment to the Climate Vulnerable Forum (CVF) as Prime Minister Sheikh Hasina is currently chair of the organisation.
"We have pledged to the CVF to generate 40 percent electricity from renewable sources by 2041", said Nasrul.
Responding to a question he said that the Sustainable and Renewable Energy Development Authority (Sreda) has been given the responsibility to prepare a roadmap to achieve the goal.
"Sreda has already started work on the issue", he added informing that a significant portion of renewable energy will be imported from Nepal and Bhutan.
"We're going to sign a final deal with Nepal to import hydropower from an Indian company's generation plant in Nepal", he said.
Discussions are going on with both Nepal and Bhutan to set up hydropower plants there under a bipartite or tripartite arrangement, he noted.
The state minister said there is also a plan to increase the import of LNG to set up more gas-based power plants across the country.
"We want to take gas pipeline to south-western and northern regions including Gopalganj through Padma Bridge", he said.