Govt bars children and the elderly from entering cattle markets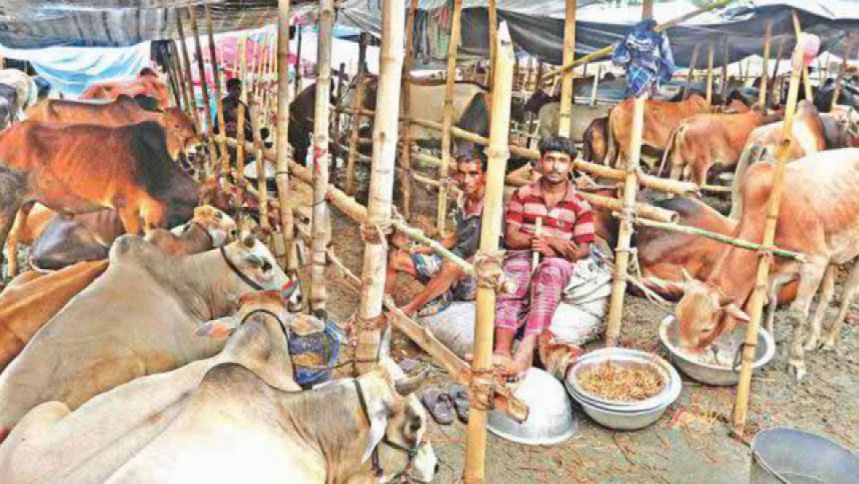 The Cabinet Division today directed cattle market management committee to bar both the elderly and children from entering cattle markets.
The cabinet issued a 12-point directive regarding management of cattle markets ahead of Eid-ul-Azha. 
In the directive, the cabinet stressed on purchasing sacrificial animals from online platforms and also directed market management bodies to keep separate entry and exit points for buyers at cattle markets. 
It also asked markets to keep hand washing facilities, hand sanitisers and temperature measuring devices at the markets for ensuring health safety regulations.
"No cattle market shall be set up on the road. If found, mobile court will take legal action to this end," the directive reads.
On Eid day, cattle should be slaughtered in designated places and waste must be disposed and cleaned off within 24 hours after slaughtering, it added.