Gazipur Mayor Zahangir suspended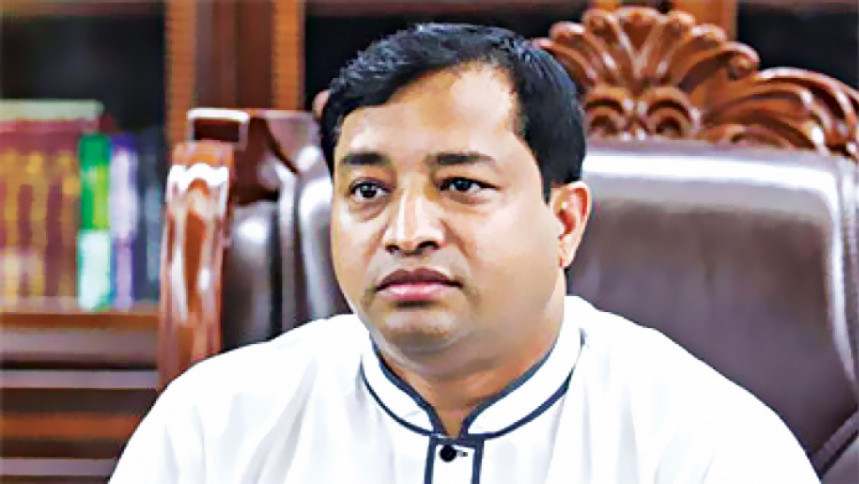 Gazipur City Corporation Mayor Mohammad Zahangir Alam has been suspended.
Local Government and Rural Development (LGRD) Minister Md Tajul Islam confirmed the development to reporters at the secretariat today.
"We receive several allegation against him. We took the allegations into cognisance for scrutiny. If any allegation against a mayor is taken into cognisance for investigation, there's a rule on suspending him," the minister said.
"For this, the mayor of Gazipur City Corporation has been suspended," he said.
The allegations include illegal land grabbing, not compensating people after taking over land for development and working against public interest, the minister said.
Later in the day, the Local Government Division of the LGRD ministry issued a gazette notification, suspending Mayor Zahangir, and ordered him to hand over the charges to the panel mayor within three days of receiving the order.
Meanwhile, in an order, the ministry today nominated three councillors as panel mayor to carry out official activities.
They are: Asadur Rahman Kiron, councillor of Ward No 43; Abdul Alim Molla, councillor of Ward No 52; and Ayesha Akter; councillor of Ward No 10.
On November 19, Zahangir was expelled from Awami League for his controversial comments on Bangabandhu and Liberation War martyrs.
The decision was taken at a meeting of the party's Central Working Committee with AL President and Prime Minister Sheikh Hasina in the chair.
Also read: Remarks on Bangabandhu, Martyrs: Zahangir shown the door