NCC polls: IVY VS TAIMUR
Their parties not entirely with them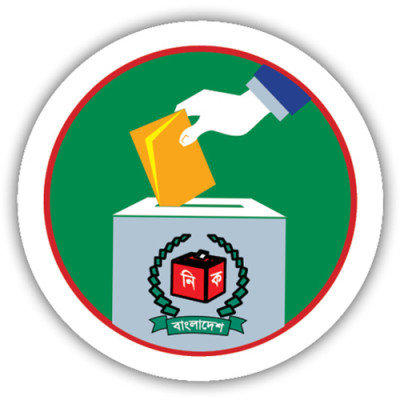 The streets were still quite empty and the sun was up trying to chase away the winter chill. Some friends, all in their 60s, were sipping tea at the Bose Cabin in Narayanganj city.
Tarikat Hossain, Anwar Hossain and the others meet every morning at the historic restaurant and have a lively adda while enjoying their favourite hot beverage. 
As these correspondents approached them yesterday asking who they thought have more chances of winning in the upcoming mayor elections, they decided Tarikat should be their "spokesperson".
"I believe both the heavyweights -- Awami League's Selina Hayat Ivy and independent Taimur Khandakar -- have their own limitations," said Tarikat, clearing his throat.
"Ivy is not getting a section of Awami League leaders by her side while Taimur is in a tight spot after he irked the BNP for contesting the polls as an independent," he said, adding, "Basically, both the candidates are almost on their own".
Anwar jumped in to add something to the conversation. "The polls environment in Narayanganj city has so far been vibrant. But it would have been much more exciting had Ivy been more active throughout the entire city and Taimur had BNP's full support," he said.
Both the friends agreed that it was too early to predict who will seal the victory.
Several other locals and sources in the two parties echoed the statement while talking to The Daily Star yesterday ahead of the January 16 Narayanganj city polls, where five lakh voters are expected to chose their mayor for the next five years.
The BNP has recently removed Taimur as an adviser to its chief for taking part in the election defying the party's order. Earlier, he was removed as Narayanganj BNP convener.
When he had started campaigning, he found many party leaders, like district BNP's acting convener Monirul Islam Robi, joint conveners Jahid Hasan Rojel and Abdul Hai Raju, by his side. However, only a few of the local leaders, including district General Secretary ATM Kamal, are now seen campaigning for him.
Sources said Gias Uddin, a former BNP lawmaker, has a strong vote bank in the city's Siddhirganj area, but he too has not been seen in Taimur's campaign. He, however, was seen seeking votes for his son Golam Sadril, who is contesting for a councillor's post.
Interestingly, Sadril has been busy campaigning in favour of Ivy.
Contacted, Taimur claimed that he was getting support from all local BNP leaders and that they were campaigning for him "from their own positions".
Ivy, on the other hand, is not getting the influential Osman family and their supporters on board, sources within the AL said, adding that the rivalry between party lawmaker Shamim Osman and Ivy is nothing but an "open secret".
In the 2011 mayoral polls, Ivy defeated AL-backed Shamim by one lakh votes, although the city is known as a stronghold of Shamim brothers, whose grandfather Khan Shaheb Osman Ali was a founding member of the party.
Sources said Shamim's followers have not yet joined Ivy's campaign and rumours have it they are even secretly backing Taimur.
Although Shamim's close aides, including Narayanganj city AL general secretary Khokon Saha, Vice President Chandan Shil and Joint Secretary Shah Nizam, campaigned for Ivy, they were not that active, said the sources.
The Daily Star could not reach Shamim over phone for comments on the matter.
Ivy said, "All the grassroots leaders are with me. Osman family is part of the Awami League. But Shamim Osman is a lawmaker, he cannot participate in election campaigns."
She declined to say anything more.
Talking to this daily, several grassroots leaders blamed Ivy and her followers for "creating division within the party" in Narayanganj.
They said Ivy was active only in Bandar area, not throughout the city.
One leader, wishing not to be named, said, "Ivy has distanced herself from the dedicated and trusted Awami League leaders in the city. She does politics taking along only her followers. She could have easily avoided this."
Anwar Hossain, president of Narayanganj city AL, said although Ivy does not have a great connection with the grassroots, they would do everything possible to make her win as she is the party's choice for the mayor post.
Asked about the role of the Osman family in this, he said, "It will take a few more days to see what happens. But they don't have many alternatives. Ivy is not the issue, 'boat' [the electoral symbol of Awami League] is the issue."