Poster pollution plagues Khulna
Experts, officials raise concern over plastic menace, environmental impact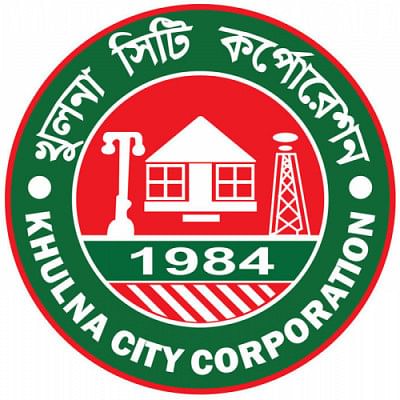 Despite advocating in favour of creating a green city, the mayoral and councillor candidates have covered Khulna's all 31 wards with plastic-laminated posters ahead of the Khulna city polls, which are scheduled for June 12.
Defying strict directives from the Election Commission against using plastics to cover the posters, all 180 candidates, including five mayoral candidates, have decided to laminate their posters to keep them intact from rain and dust.
According to the candidates, around 15 to 18 lakh posters were printed after the symbols were allocated on May 26.
Upon visiting the wards, this correspondent saw how the entire area has donned a cape of plastic-covered posters. Hundreds of laminated posters with smiling photos of the candidates were hanging from different places, even near the Khulna police lines area.
A majority of the councillor candidates and Awami League's mayoral pick Talukder Abdul Khaleque asked the EC to allow them to use laminated plastics during a meeting held at Khulna's Shilpakala Auditorium on Tuesday.
Chief Election Commissioner Kazi Habibul Awal, however, rejected their plea, saying, "It is our moral and legal responsibility to refrain from harming the environment. You should come up with a better alternative."
"We have to reprint the posters if it rains. We don't mean to harm the environment but we also have limited funds for campaigns," said Khaleque.
Mayoral candidate Sabbir Hossain echoed Khaleque's statement while talking to this correspondent.
Environmentalists pointed out that these plastic materials are non-biodegradable and non-recyclable.
The plastic used for wrapping posters is slightly thicker than polythene. Harmful chemicals are used to manufacture this material which leads to producing toxic waste that harms the environment, informed Abdullah Harun Chowdhury, professor at Khulna University's Department of Environmental Sciences.
"Even city corporation officials are worried over this issue as they are concerned about plastics disintegrating into air and food chains," he added.
According to Abdul Aziz, chief conservancy officer of Khulna City Corporation, the posters are collected and sorted before they are dumped in Batiaghata's Thikrabadh area.
"We sell the plastic materials via a tender after the polls. However, peeling off the plastics from the papers is a difficult task," he added.
Mahfuzur Rahman Mukul, divisional coordinator of Bangladesh Environmental Lawyers Association (Bela), said, "Vendors and children collect these posters, leaving them wherever they please. It is disappointing to see future leaders making such calls just for the sake of campaigning."
KCC's Returning Officer Md Alauddin said, "We are yet to fine anyone but we have issued multiple warnings against the use of plastic materials in the electoral campaigns."