Cumilla city polls
People want change: Rifat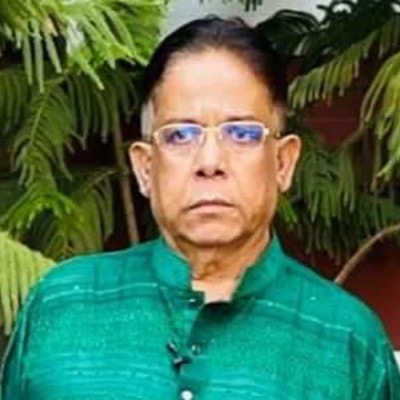 Ruling Awami League mayoral candidate Arfanul Haque Rifat said people of the Cumilla city wants change.
He said the city dwellers would vote for him as they want a new face who is not corrupt.
"I have been doing politics here for the last 40 years. I came up from the grassroots. People of this city know it very well. So, they will be with me. I'm an honest and tested activist of the Awami League."
Rifat, also general secretary of Cumilla city unit AL, said in the last 10 years, the city corporation office became a "den of the corrupt", and sufferings of the city residents became extreme.
"There is no other way of ending the sufferings except changes in the office," he said.
Regarding his 11-point election pledge, Rifat said the city corporation should be free from corruption. "I will publish a white paper on the corrupt mayor and city corporation officials."
Claiming him to be honest, he said, "I want to make one thing clear that if I get elected, no one will get any scope to indulge in corruption whoever s/he is. My fight against corruption will continue even if I'm not elected."
Regarding alleged corruption of immediate past Cumilla City Corporation mayor Monirul Haque Sakku, Rifat said, "A few days ago, I came to know that Sakku secured bail in two graft cases. I'm collecting documents. I wanted to sit him at Cumilla Town Hall ground to talk about his corruption. I wanted to tell him that he is corrupt and him to try to prove that he is not. But he did not accept the challenge."
Saying that if Sakku, an independent mayoral candidate, had worked for the city, then why would a little rain create waterlogging in the city and traffic jam become terrible, said the AL-nominated mayoral candidate.
About the election atmosphere, Rifat said the situation is excellent and peaceful, and people would go to polling centres on election day in a festive manner.
"People of Cumilla are peace-loving … I would ask all the contenders to keep the peaceful atmosphere on the election day so that voters can cast their votes without fear. Whoever wins the polls, we will congratulate."