One of the best under this EC
Mahbub Talukdar on NCC polls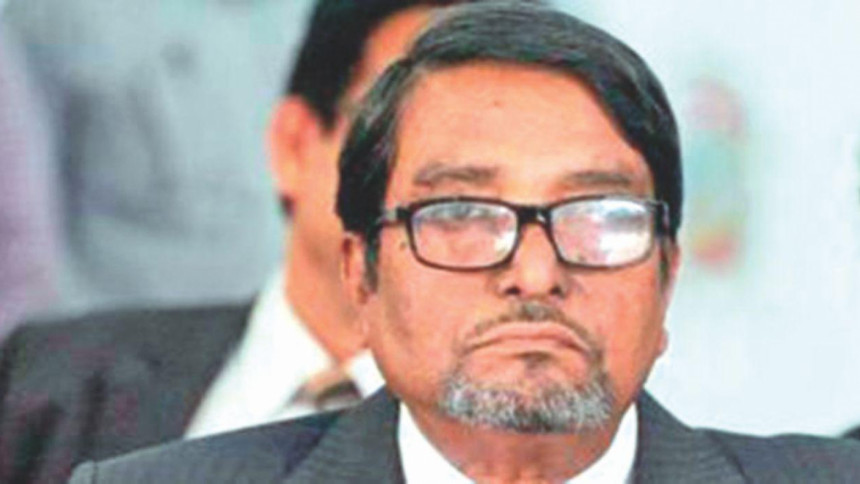 The Narayanganj City Corporation election is one of the best held during the tenure of the current Election Commission, said Election Commissioner Mahbub Talukdar yesterday.
"Our first election -- Cumilla city polls -- and our last election -- Narayanganj city polls -- are the two best held in the last five years."
Talking to journalists at his office, he said, "The NCC election is the last city corporation election of our tenure. I had a lot of expectations from it. Earlier, I said all is well that ends well.
"I visited 14 booths of four polling centres today. No mentionable clash or violence took place there."
Mahbub, however, criticised the role of the EC as it did not take any action against Narayanganj-4 lawmaker Shamim Osman for "violating the electoral code".
He said, "An honourable MP conducted a campaign, violating electoral code, but was not even served with a letter [show-cause letter].
"Rather, it was said that he did not commit any punishable offence..."
On January 10, Shamim Osman held a press conference and asked the AL men to work for Selina Hayat Ivy, the party's mayoral candidate.
About the pre-NCC poll atmosphere, the election commissioner said, "Some people were arrested after the announcement of the schedule for Narayanganj city polls.
"The number of the arrestees, however, could not be known even after contacting authorities directly. In fact, no information regarding this was available at the EC Secretariat."
"It is a question why Gayebi Mamla [ghost cases] became so rampant."
The current EC was formed on February 15, 2017, and would expire on February 14, 2022.
During its tenure, the EC held Dhaka north and south, Chattogram, Barishal, Gazipur, Cumilla, Rajshahi, Rangpur, Mymensingh and Sylhet city corporations' polls.