Cumilla city polls
No level playing field: Sakku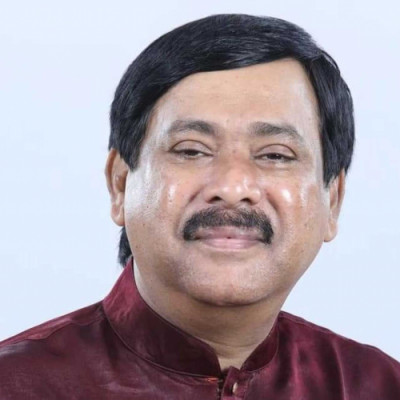 Monirul Haque Sakku, an independent in the Cumilla city mayoral polls, alleged that there is no level playing field right now and the ruling party candidate will try to create chaos on election day.
The immediate-past mayor of Cumilla City Corporation, Sakku said ruling party lawmaker AKM Bahauddin Bahar is intimidating the voters and even dishonoured the Election Commission's directive to leave the area.
"When the MP is influencing the voters, question arises why the Election Commission had served the notice?"
Sakku said this is the first big polls after the formation of the new EC and it was a test case for the commission, but it has apparently failed.
"I think sending the letter was a wrong decision of the Election Commission. It was a big humiliation."
Sakku, a former BNP leader whose main contestant is AL's Arfanul Haque Rifat, said each of all 27 wards in the city corporation is surrounded by the union parishads which have chairmen from the ruling party.
And the ruling party candidate is trying to create chaos on the polls day bringing outsiders from the union parishads, he added. "I urge the Election Commission to keep the polling centres free from outsiders. If people get scared, they would not come to vote."
Regarding the allegation that Sakku is a very close ally of ruling lawmaker Bahar and a dummy candidate of the Awami League, he said, "If I am an Awami League candidate, then why the ruling party fielded another person? The local lawmaker is also working with him. The allegation is baseless."
He said when there is an election, people especially the contenders say a lot of things but voters will make the ultimate decision.
Regarding the graft allegation brought against him by the ruling party candidate, Sakku said, "If I am corrupt then why didn't he collect information in last 10 years? Why didn't he lodge a complaint with the Anti-Corruption Commission? If anyone can show any evidence of my corruption, I will quit the race right now."
Asked why people would vote for Sakku, the two-time mayor said, "When I became the first mayor of the city, I had to start from the scratch."
He went on, "In last 10 years, I had to complete the basic work. But this time I am contesting to complete whatever was unfinished. People will surely evaluate my job and vote for me."
Regarding the participation of BNP leaders and activists, he said, "Those who hold posts in the party don't come to my campaign for the obvious reason but they support me. BNP sympathisers are with me. All the BNP leaders and activists are united."
Sakku said he will accept whatever the result is and cooperate with the new mayor whoever he is if a free and fair election is held.