NCC Polls: Osmans rallying support for Taimur
Alleges Ivy; Taimur claims people of all stripes supporting him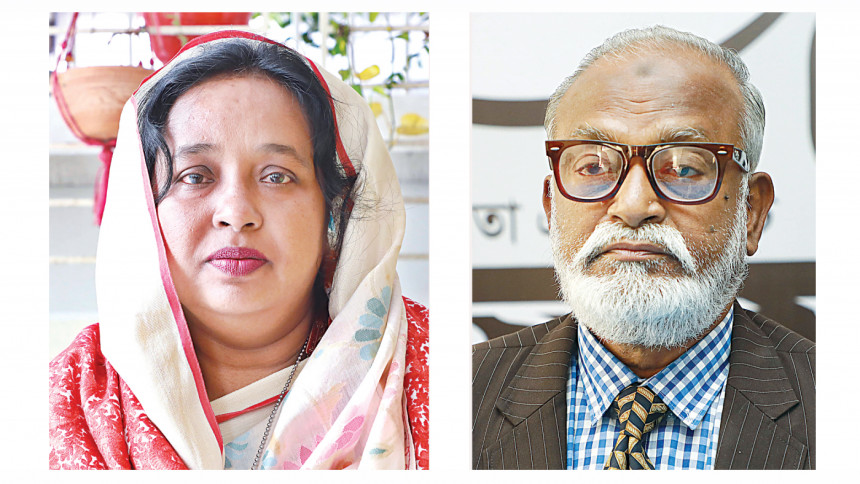 With just one week left for the Narayanganj City Corporation election, the political equations for the two major mayor contenders remain unclear.
AL nominated candidate Selina Hayat Ivy claimed grassroots party leaders and activists are with her, while independent candidate Taimur Alam Khandakar said people from all the political parties have been extending their support to him.
Nur Uddin, president of Amra Narayanganjbashi, a non-political and social organisation, however, said the political calculation is still a little complicated.
"A section of Awami League leaders is yet to join the campaign for Ivy. On the other hand, we saw many Selim Osman followers in support of Taimur on Friday. So, it will take a few more days to get a clearer picture of the equation."
Several locals and political party sources said both the candidates are finalising their election strategies ahead of the January 16 city polls, where five lakh voters are expected to choose their mayor for the next five years.
Ivy yesterday alleged that her main contender Taimur is "a candidate of Shamim and Selim Osman".
"He [Taimur] is neither a BNP nor an independent candidate. He is a candidate of the Osman family. On Friday, you [people] saw four Union Parishad members -- Selim's followers -- in Taimur's campaign. The rumour that the Osman family is backing Taimur has been proved true."
Taimur, however, said he is "the candidate of the people" of Narayanganj as he is contesting independently.
"I am contesting the election and not relying on any individual or quarter. I am a candidate of the common people," said Taimur, who was recently removed from BNP as an adviser to the party chief after he violated the party's decision to boycott the city polls.
Earlier, he was removed as Narayanganj BNP convener. 
Meanwhile, some local Jatiya Party leaders, who have urged their party members not to boycott the polls, have already joined Taimur's campaign. 
However, the party is yet to officially extend support to any candidate.
Akram Ali, Narayanganj JP's member secretary, said none of the major contenders sought JPs support and neither is the party supporting anyone officially.
About JP activists and leaders joining Taimur's campaign, he said, "Any individual can work for anyone [candidate]. It is their personal choice. But the party has not made any official decision."
Since Ivy began her campaign, she has been alleging that she hasn't been able to get the Osman family and their supporters on board for her.
In the 2011 mayoral polls, Ivy defeated AL-backed Shamim by one lakh votes.
Of the 27 wards in the NCC area, 18 are under the Narayanganj-5 parliamentary constituency, while the rest under Narayanganj-4.
Selim Osman is the JP lawmaker from Narayanganj-5 and his brother Shamim is the AL MP from Narayanganj-4.
While electioneering is going in full swing, the people of Narayanganj said the election atmosphere is still peaceful and both candidates have been trying to bring in voters using various tactics.