NCC Election: Campaign ends with fear over violence, rigging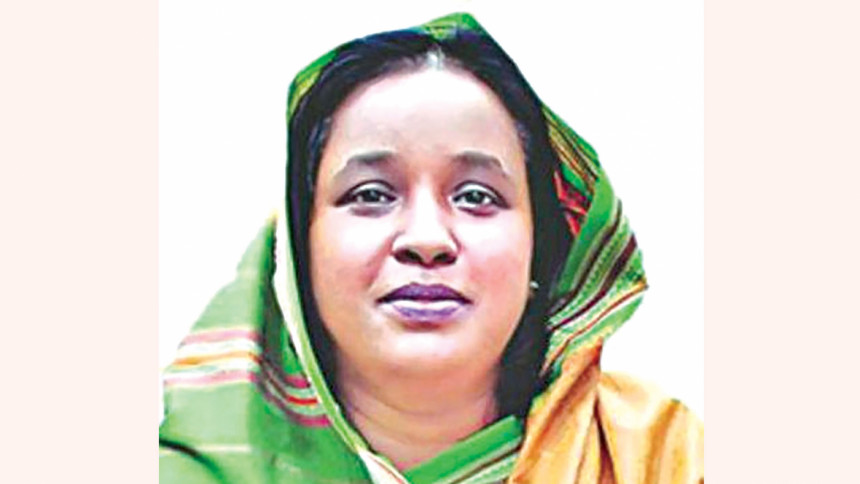 "I'll win the polls if there is no violence on the voting day."
Selina Hayat Ivy and Taimur Alam Khandakar have accused each other of plotting to cause violence as the campaign for the Narayanganj city polls ended midnight yesterday.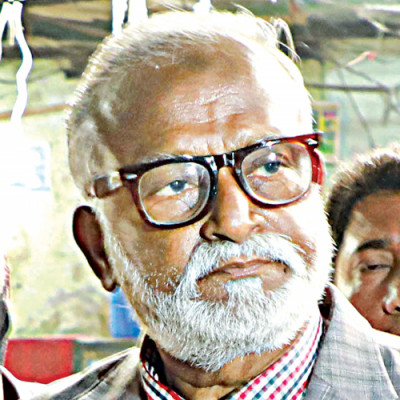 "Local administration is trying to manipulate the election ..."
Security has been stepped up across Narayanganj ahead of the voting tomorrow. No one from outside was being allowed to stay in the city. 
Both mayor candidates expect to win the ballot battle, which is set to put one of them at the helm of Narayanganj City Corporation for the next five years. They urged the administration to ensure a free, fair and transparent election.
Voters, meanwhile, say they hope that polls will be peaceful like the previous two elections.
"I'll win the polls if there is no violence on voting day … My opponent wants violence," Ivy, who is contesting with AL's "boat" symbol, told journalists yesterday, wrapping up her 18-day campaign.
Asked why she fears violence, the two-time mayor said, "The election will be between Ivy and many things. The opposition camps may get united and cause violence".
She urged the Election Commission to ensure that female and new voters can cast votes without any fear, saying such voters could make a difference.
Ivy's rival Taimur, who is contesting with "elephant" symbol as an independent candidate, alleged that government machinery, including the local administration in Narayanganj, was trying to manipulate the election to ensure the ruling party candidate's victory.
He accused the administration of planning to rig the vote.
Asked about Ivy's fears of violence, he said it was she who was out to foil the election by causing violence.
Besides, he alleged that a vested quarter was trying to spread a rumour that he would withdraw from the election race. "Whatever the situation is, I will never quit. I would ask voters not to pay heed to such rumours."
Taimur had withdrawn his candidature just five hours before the NCC polls in 2011.
He urged the administration to create an atmosphere conducive to free and fair voting.
Superintendent of Police in Narayanganj Jayedul Alam said five lakh people are expected to cast votes tomorrow to pick their mayor for a city with around 35 lakh residents.
"The Election Commission has not announced any holiday for Election Day. So, people will move to go to work. We have ensured all sorts of arrangements to avert any untoward situation over the polls."
He said at least five policemen would be deployed in each polling centre. More than two mobile courts would be active in each ward. Besides, there will be striking forces in case they are needed.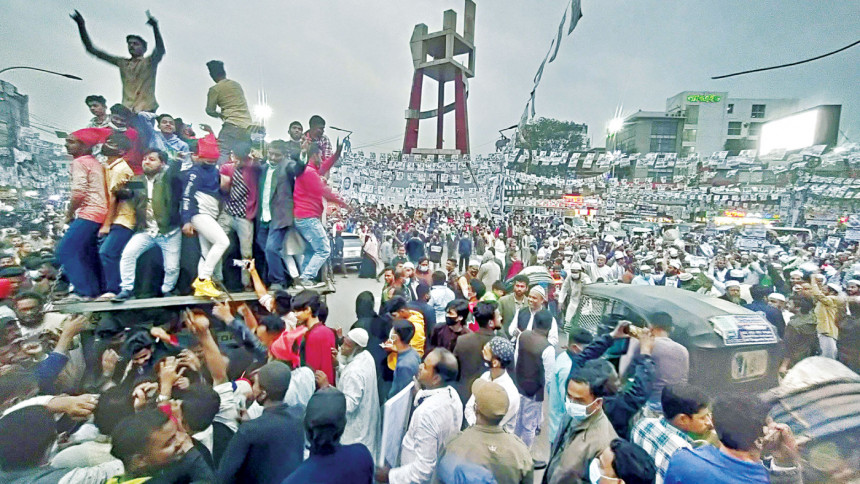 Since the announcement of the election schedule, Narayanganj polls have been at the centre of discussion in the country's political arena, although the BNP boycotted it saying free and fair election is not possible under the current EC and the government.
Taimur went against the party decision and decided to run for mayor. He, however, had to pay the price as the BNP removed him from the post of its chairperson's adviser. It also removed him from the district committee.
Ivy, on the other hand, alleged that her rival -- ruling AL lawmaker Shamim Osman -- was secretly backing Taimur.
Shamim has recently extended his support to Ivy holding a press conference, violating the polls code.
In the first NCC election in 2011, Ivy contested as an independent candidate and won defeating Shamim Osman. In the second polls five years later, Ivy became the mayor beating BNP nominated candidate Shakhawat Hossain Khan.
Apart from Ivy and Taimur, five other candidates are running for the mayor post.