Local govt polls: Rebels sink AL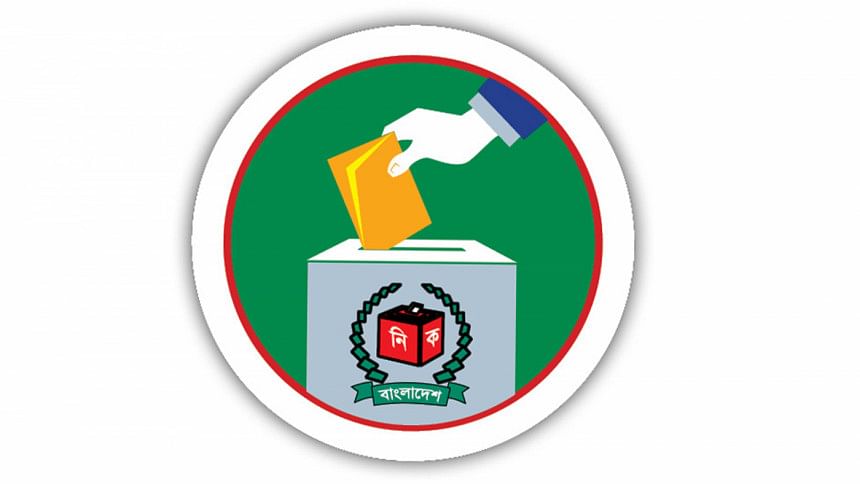 Gopalganj is considered an Awami League bastion as it is the ancestral home of Father of the Nation Bangabandhu Sheikh Mujibur Rahman and Prime Minister Sheikh Hasina.
But Wednesday's Maksudpur municipality elections did not reflect that as AL candidate Atikur Rahman Mia finished last among five candidates.
He bagged only 604 votes -- less than a tenth of winning candidate Ashraful Alam's 6,154 votes. Ashraful is a rebel candidate of the party.
Atik, the  Maksudpur upzaila AL president, said a major reason behind his crushing defeat was that none but his committee general secretary worked in his favour during the campaigning.
The ruling party did not field any mayor candidate for Gopalganj municipality and its supporter Sheikh Rakib Hossain was elected.
AL candidate for Sylhet's Beanibazar municipality, Abdus Sukkur, was also defeated in the election by party rebel candidate Farukul Haque. Faruk bagged 3,567 votes while Sukkur got 2,048 votes and stood third among 10 candidates.
Sylhet district AL acting president Shafikur Rahman Chowdhury said different factors, including family influence, played a role in the local government election.
"Besides, there were three Awami League rebel candidates in the polls, which divided the votes from party supporters," he added.
In another AL stronghold, Faridpur, party-nominated candidate Habibul Bashar for Kamaldia union of Madhukhali upazila lost to independent candidate Walid Hasan Mamun.
Besides, in Purba Enayetnagar UP of Kalkini upazila in Madaripur -- another traditional stronghold -- AL candidate Mahbub Alam lost to party dissident Neyamul Akan.
According to the Election Commission, 131 union parishads and five municipalities went to polls on Wednesday.
EC data shows that ruling AL suffered a huge blow as independent candidates won 48 percent of chairman posts.
Independents won chairman posts in 61 UPs and AL nominees in 68, while Islami Andolan won in one UP. The result of one UP was suspended.
The ruling party, which has been in power for about 14 years, also suffered a debacle in the seventh phase of union parishad polls held in February this year.
In the elections held on February 17, independents won 64 percent of the chairman posts while the AL won only 30 percent, according to EC data.
It was the lowest winning percentage for AL in the seven phases of staggered union parishad elections that began in June 2021.
The EC announced unofficial results of 4,027 UPs in seven phases. The AL chairman nominees won in 2,172 UPs and independents in 1,778. AL insiders said many of the winning independents were disgruntled AL leaders who ran as independents after failing to get the party nomination.
AL sources estimated that at least 900 of the winning independents were AL rebel candidates.
According to the EC, elections to the chairman posts of 369 were not required as candidates were elected unopposed and of them, 368 were AL ticket holders. The number was 2017 in the 2016 UP polls.
Awami League, since 2014, has failed to restrain party dissidents from contesting election against party sponsored candidates.
Repeated show-cause notices, warnings of punitive actions and even expulsions failed to deter AL leaders from participating in the local government polls without the party ticket.
Worried over the practice, AL high-ups amended the party's constitution in 2016, introducing provisions to expel such individuals without prior notice and making the local committee recommend names of potential nominees. But it seems all the measures were to no avail.