Jan 16 NCC polls: Voters fear chaos, CEC pledges fairness
Ivy, Taimur believe polling will be peaceful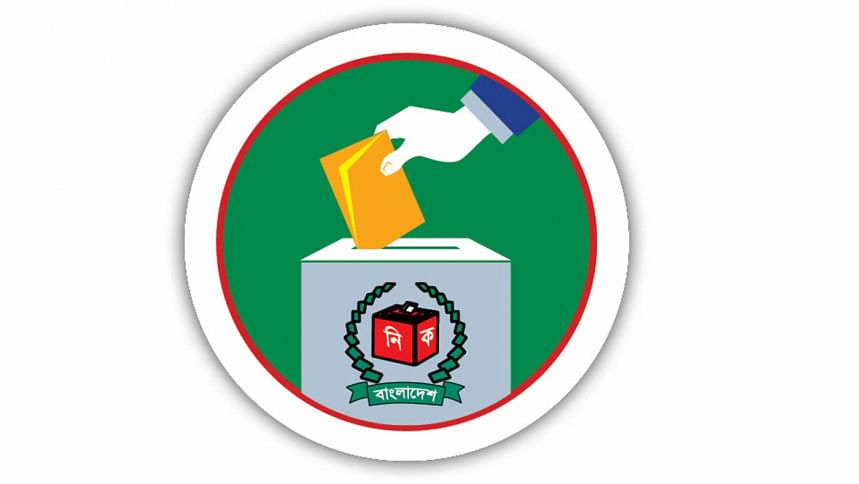 With the Narayanganj city polls only two days away, voters fear there may be chaos on election day over taking control of polling centres by supporters of some ward councillor candidates.
However, two heavyweight mayor candidates -- Selina Hayat Ivy and Taimur Alam Khandakar -- hope the voting will be held peacefully on Sunday.
A total of 148 councillor hopefuls are contesting polls in 27 wards of Narayanganj City Corporation while 34 women are running for nine reserved seats of women councillors.
Meanwhile, Chief Election Commissioner KM Nurul Huda yesterday said Sunday's election would be held in a free and fair manner as polls officials and the local administration were working sincerely.
He urged the presiding officers not to allow any voter in polling centres without wearing mask and to ensure social distancing as the Covid-19 situation was getting worse in the country.
CONCERN REMAINS
Wising anonymity, a voter in the city's Bandar area said all six councillor candidates in ward-22 are campaigning desperately to win the polls.
"Possibilities are there that there would be chaos centring the councillor elections. Supporters of a candidate are already intimidating voters into casting ballots for their councillor hopeful," he added.
Raihan Hossain, a voter in ward-1, said supporters of Omar Farooq and Mahmudur Rahman, two major councillor hopefuls in the ward, have clashed several times since the allocation of electoral symbols among the candidates on December 28.
"There are fears such a rivalry would lead to chaos on polling day," he added.
Ashir Baran Biswas, councillor hopeful in ward-15, alleged that some candidates were trying to purchase votes. "A group of people are trying to create chaos so that voters cannot go to polling centres. I will write to the Election Commission and the local administration informing them about my concerns."
Ishrat Jahan Khan Smrity, who is running for councillor in ward-22, said there is a chance of chaos as some Awami League and BNP leaders are taking part in the polls.
"Some candidates are intimidating voters into casting their ballots in favour of them and also obstructing their opponents from campaigning," she alleged.
Yesterday, Awami League mayoral nominee Selina Hayat Ivy said the overall election atmosphere in the city was good till date.
She said she wants that this atmosphere remains unchanged on the voting day so that voters can exercise their franchise without fear.
Stating that the last two NCC polls were held peacefully, Ivy said, "I urge the administration to create an atmosphere in which people don't feel afraid of going to polling centres."
On the other hand, independent candidate Taimur Alam Khandakar alleged that police raided the houses of his supporters and created a panic situation, which remains as a barrier to holding of polls peacefully.
"Police did not arrest anyone from the ruling party, but they are harassing my supporters. I want nothing but a level playing field so that people can cast their ballots. I want the prime minister's intervention so that the election in Narayanganj is not manipulated," he told journalists yesterday during electioneering.
Also yesterday, the CEC held a meeting with the presiding officers in Narayanganj polls. He talked to journalists after the meeting at a school in the city.
Asked about the violation of the electoral code of conduct by local AL lawmaker Shamim Osman, Huda said, "He [lawmaker] violated the electoral code of conduct, but he did not flout it to such an extent which would warrant issuing a notice, handing out punishment or bringing to book."
Talking about presiding officers, he said, "As an individual, one may be prejudiced against a person or a particular party, but when you are on election duty, you will have to carry out your duties bestowed on you."
Jayedul Alam, Narayanganj superintendent of police, said tensions are there in some wards and special measures have been taken for those.
He said an adequate number of law enforcers will be deployed at the polling centres so that no one can create chaos.