UP elections: First, it's 100pc, then it's 75pc
Vote counting mess raises questions over polls credibility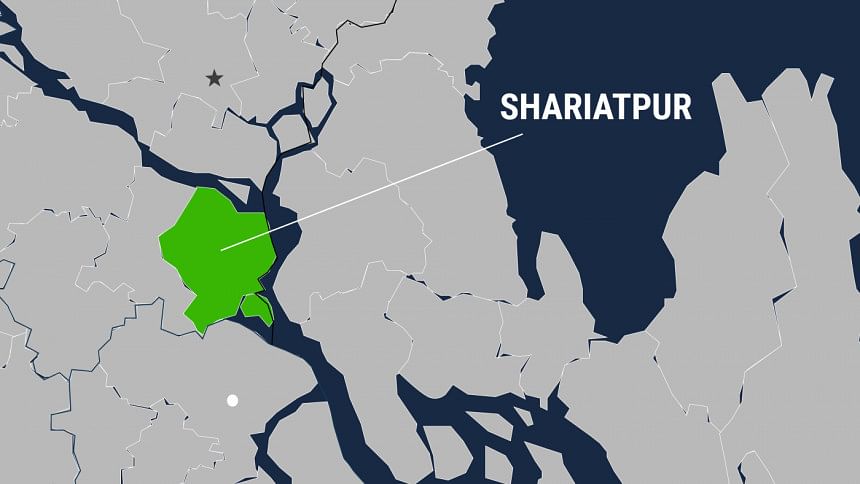 Polling officials made a mess of counting ballots at a voting centre in Shariatpur's Naria upazila during the fifth phase of the union parishad polls on Wednesday, raising questions about the credibility of the election results.
After counting ballots, the returning officer at Dewjuri Government Primary School polling centre in Dingamanik UP polls announced in the evening that hundred percent votes were cast.
Surprised at the "cent percent turnout", several defeated UP chairman candidates alleged that irregularities occurred in counting votes.
Later at night, Presiding Officer Md Ramjan Ali declared a revised result of the polling centre. He claimed that they committed a "counting mistake" in the first result.
The revised result showed that around 75 percent of the total 2,226 votes were cast at the centre.
The Daily Star has obtained copies of both the result sheets singed by Upazila Election Officer Md Atiar Rahman.
"In the first count, we mistakenly included all the unused ballots to the tally of cancelled votes and that's why the result showed a hundred percent turnout," Ramjan Ali told The Daily Star on Friday.
The defeated chairman candidates alleged that the polling officials did not allow their agents to stay inside the centre during the counting of ballots. They also demanded re-election to the UP.
Shahidul Islam Chowdhury, a defeated chairman candidate, said: "The polling officers misbehaved with our agents from the very beginning of voting. They also drove them out of the polling centre before counting ballots."
Another chairman hopeful Anwar Hossain Khan, who lost the polls to Abdul Aziz Sardar by 456 votes, alleged that election officials stamped his legal ballots twice to count those as cancelled.
Both Anwar and Aziz were independent candidates.
The first result sheet showed that 672 ballots were cancelled. In the second result sheet, the figure was 124, the highest among all nine polling centres in the union.
Anwar bagged 505 votes against Aziz's 902 at Dewjuri Government Primary School polling centre.
Presiding Officer Ramjan said some of the cancelled ballots were found to be torn and some were stamped twice.
He denied the allegation of stamping ballots twice themselves.
Five chairman candidates, including four independents -- all local leaders of ruling Awami League -- ran for chairman of Dingamanik Union Parishad.
The AL did not nominate anyone for chairman there.
The fifth phase of the ongoing UP polls was held in 708 unions across the country on Wednesday.