UP election: Voting suspended for 1 hour after clash in Banshkhali's Saral union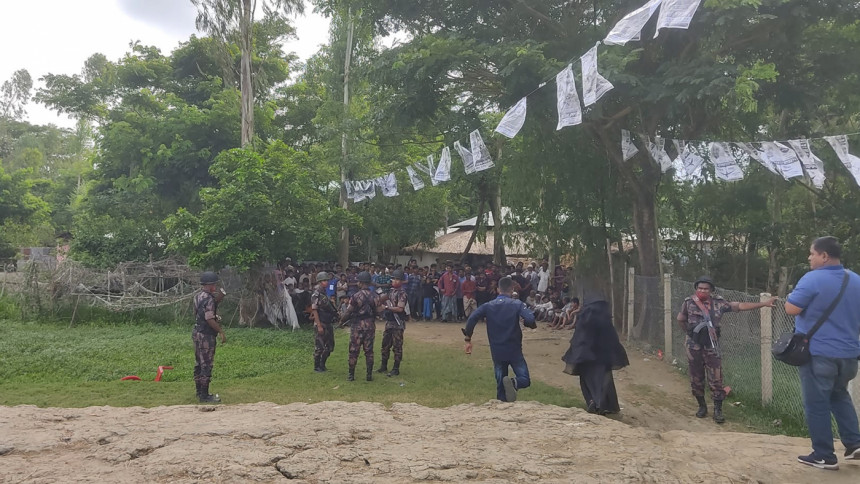 Voting at a polling station has been suspended for one hour after supporters of two female member candidates – from reserved seats – clashed outside the centre in Banshkhali's Saral union.
Several people suffered injuries during the clash at Minjiri Tola Government Primary School around 11:30am today (June 15, 2022), our Chattogram staff correspondent reports.
Pradeep Kumar Dutta, presiding officer of the centre, said, "Supporters of the two female candidates locked into a clash over a trivial matter in front of the polling station. They hurled brick bats, turning the area into a battleground."
"Voting was suspended from 11:30am to 12:30pm. Later police rushed to the spot and brought the situation under control," he said.
The center has total 3,536 voters while around 1,500 votes were casted so far, he added.
Many voters struggled to cast their votes through the EVM machines as they are not used to that, he said.