EC considering CCTV cameras at polling stations
Discussants had also recommended holding staggered elections, ballots instead of EVMs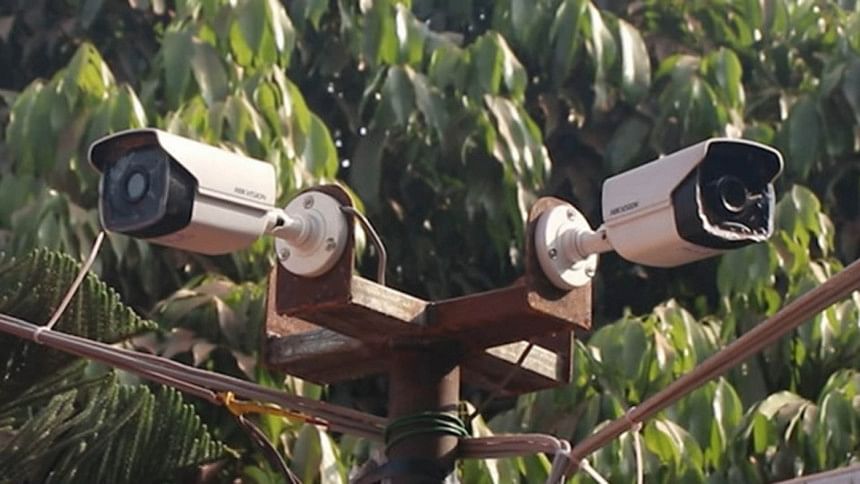 The Election Commission has said that it is actively considering the installation of CCTV cameras at polling stations for the transparency of elections and also reviewing the matter of using electronic voting machines (EVMs).
The EC in letters to discussants -- who had joined the ongoing talks with the commission -- informed them that it would cordially try to ensure free movement of all approved journalists, and national and international observers inside polling centres.
The EC issued the letter on May 18 and several discussants confirmed today (May 24, 2022) that they received the letter.
Chief Election Commissioner (CEC) Kazi Habibul Awal today at a press conference said that they are reviewing the suggestions of discussants who had joined the dialogue.
He also said that they had sent letters to the discussants informing EC's decision.
The commission held a series of dialogues with various professional groups and politicians for recommendations on how to hold free and fair elections since March 13. So far, four phases of talks were held.
According to EC letter, many of the discussants during dialogue recommended setting up CCTV cameras at polling centres for transparency in elections, and appointing commission officials, instead of deputy commissioners, as returning officers during the national polls.
Discussants also recommended for staggered elections, and ensuring of free movement of journalist at polling centre. They also said that election should be participatory with participation of major political parties.
Voting should be held using ballot papers unless it was ensured that there will be no misuse of EVM machines, they had suggested.
EC in the letter said that they have already held several meetings to stop misuse of EVMs. They will sit with experts to have further review of EVMs.
EC also said that they evaluating pros and cons of holding staggered elections.