Polls Violence: Five hit by bullets in Munshiganj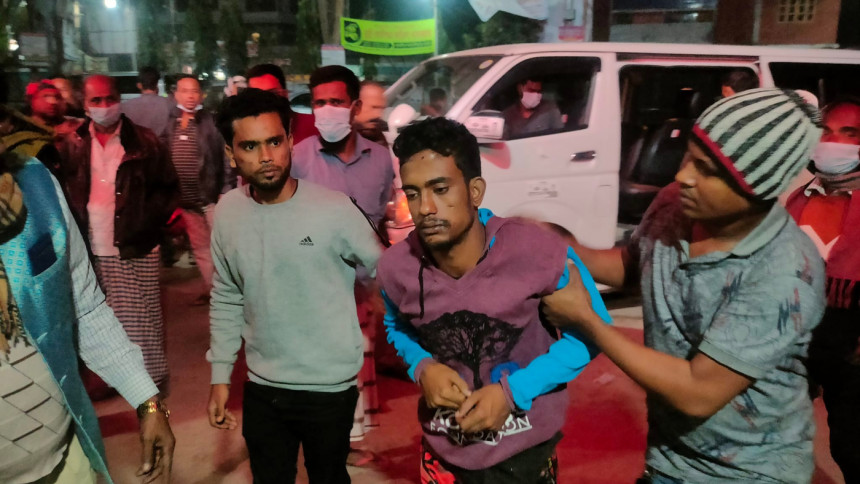 Five people sustained bullet injuries as supporters of ruling Awami League chairman nominee in Char Kewar Union Parishad polls and his rival candidate clashed in Munshiganj Sadar upazila on Sunday night.
The clash took place between followers of AL candidate Afsar Uddin Bhuiyan and party rebel Akhtaruzzaman Jibon in Khaskandi and Chhoto Mollakandi villages, said Abu Bakkar Siddique, officer-in-charge of Munshiganj Sadar Police Station.
Shots were fired and crude bombs exploded during the clashes, he added.
The five injured were rushed to Munshiganj General Hospital.
Three of them, Saiful Sardar, 22, Sharif Bepari, 32, and Babu Hawlader, 22, were shifted to Dhaka for better treatment. The trio are followers of Afsar, the police official said.
Meanwhile, a heart patient, Abdul Haque Bepari, 48, of Khaskandi village, and also a supporter of Afsar, died at his home.
His wife Kalpana Begum alleged that supporters of rebel chairman candidate Akhtaruzzaman exploded four-five crude bombs and fired shots at their house. The house was also vandalised.
She said the attackers pinned her husband to the ground and strangled him.
Md Sohag, a physician atvMunshiganj General Hospital's emergency department, said Abdul was brought to the hospital around 11:35pm on Sunday. No signs of serious injuries were found on his body. There were no strangulation marks either. The cause of the death could be knownafter autopsy, he added.
Sumon Dev, additional superintendent (administration and crime) of Munshiganj police, said if Abdul's relatives lodge any complaint, they will investigate it and take legal action.