'Bangladesh will be stronger if opposition parties participate in polls'
Says Turkish envoy to Bangladesh Mustafa Osman Turan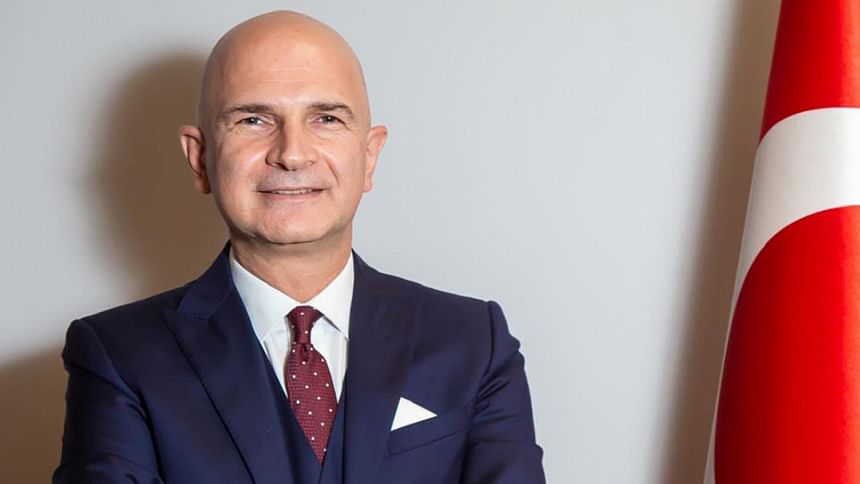 Bangladesh will miss the opportunity to hold a free and fair election if opposition parties do not participate in the polls, said Turkish Ambassador to Bangladesh Mustafa Osman Turan.
"In Bangladesh, there is obviously room for dialogue among political parties. Unfortunately, it is not taking place," he said.
However, he thinks that the government and the Election Commission are trying to do their best to create possibility of participation for all parties.
Turan was speaking at a "Meet the Ambassador" event organised by the Centre for Governance Studies (CGS) in partnership with Friedrich-Ebert-Stiftung, Bangladesh, at a city hotel today.
CGS' Zillur Rahman moderated the event attended by politicians, civil society groups and former diplomats.
Mustafa Osman Turan said both the government and opposition political parties have responsibility for free and fair elections and for democracy to flourish.
"I hope both opposition parties and the ruling party -- all participate in the election. Bangladesh will be much stronger if this happens in the next election."
He made it clear that it is up to the government, political parties and the people of Bangladesh to ensure free and fair elections, not up to any foreign country.
On international election observers, Turan said if the election observers are objective, it is very helpful.