Attacking polling centre, law enforcers: 2 killed, 4 injured in BGB firing in Thakurgaon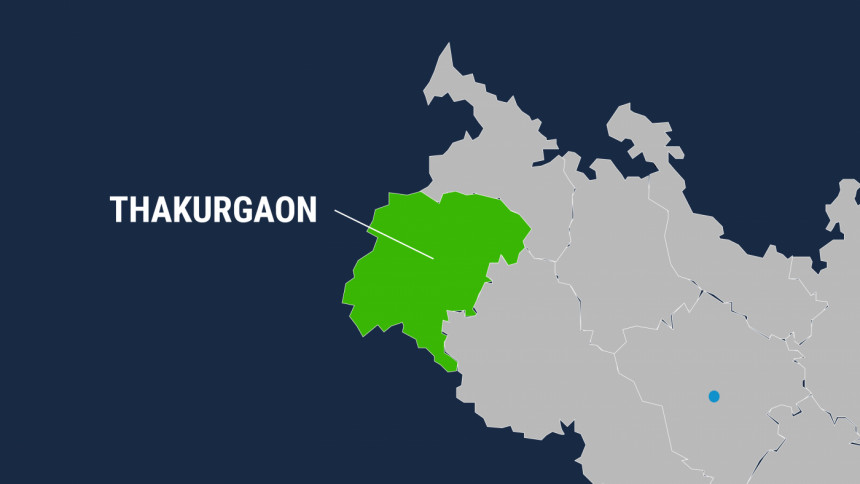 Two people were killed and four injured in Border Guard Bangladesh (BGB) firing at Ghidhob Government Primary School polling centre at Khangaon union in Pirganj upazila of Thakurgaon last night.
The deceased were identified as Md Sahabuddin alias Shahaboli (35), of Habibpur village and Mohammad (38) of Ghidhob village in the upazila.
The incident happened when supporters of independent chairman candidate Nuruzzaman vandalised the polling centre.
Thakurgaon Deputy Commissioner Md Mahbubur Rahman and Pirganj Police Station Officer-in-Charge Md Jahangir Hossain confirmed the incident today.
Village Police Sagendranath Roy who was on duty at the centre said that when announcement of Khangaon UP election result was made, supporters of Nuruzzaman rushed to the centre, besieged law enforcers and polling officials, and demanded the result sheets of the UP election.
After half an hour, a team of BGB members led by Pirganj Upazila Nirbahi Officer (UNO) Rezaul Islam rushed to the spot to control the situation around 8:30pm.
Nuruzzaman's supporters started vandalising of the polling station and attacked the law enforcers, said Sagendranath.
Then, the BGB members opened fire, leaving two people dead on the spot and four others injured.
Locals rescued the injured and took them to Thakurgaon Sadar Hospital. Of the injured, Aditya Roy (18) has been shifted to Rangpur Medical College Hospital in critical condition as he sustained bullet injury in the head.
The other injured are Sabuj (20), Rabbani (19), Rahiman Begum (55) of Ghidhob village and they are undergoing treatment at the hospital.  
When contacted, Presiding Officer of the polling centre Jamal Uddin said, "I couldn't understand why they (supporters of Nuruzzaman) attacked and vandalised the centre."
He also said the boat symbol secured 626 votes while spectacles (symbol of Nuruzzaman) got 948 votes at the polling centre.
UNO Rezaul could not be reached over cellphone after repeated attempts for his comment regarding the incident.
The bodies were kept at the hospital for autopsy, OC Jahangir said.  
Awami League-backed chairman candidate Shaheed Hossain was elected with boat symbol bagging 6,582 votes in the union parishad election while his rival Nuruzzaman got 3,045 votes with the symbol of spectacles.