88 of 126 polling centres 'highly important'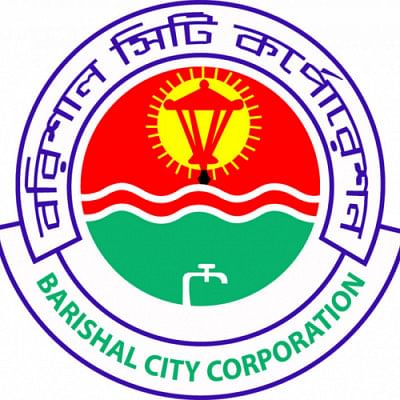 At least 88 out of the total 126 polling centres have been identified as "highly important" for the upcoming Barishal City Corporation (BCC) election scheduled on June 12.
According to sources from the Barishal Metropolitan Police, an additional 27 centres are considered "important."
The remaining 11 centres have been categorised as "general".
This identification is subject to change based on evolving circumstances, said BMP sources.
Monirul Islam, assistant returning officer of BCC, said the general centres would have approximately 20 to 22 law enforcement personnel deployed on the polls day.
However, at important and highly important centres, an additional four to five law enforcement members will be assigned to ensure security, he said.
Judicial and executive magistrates will be present in all centres, in addition to law enforcers and CCTV cameras will also be installed at every polling centre, he said.
Monirul also mentioned that the number of law enforcement personnel to be deployed in important, highly important, and general centres will be determined in the next joint meeting between law enforcement agencies and the district administration.
The categorisation of polling stations into important, highly important, and general is primarily based on their location and environment.
CANDITATES AND CASES
As per the BCC election affidavit, 133 candidates are contesting in 30 wards of Barishal city polls. Among them, 29 candidates face 47 lawsuits, while five cases are stayed due to court orders.
Additionally, 99 cases filed against 55 candidates have been disposed of at various times.
Regarding the reserved seats for women, among 42 candidates, two of the candidates face criminal charges, while six have been acquitted in 10 cases.
EVM TRAINING
In preparation for the election, the Election Commission provided a three-day training programme for individuals involved in the election process to familiarise them with operating electronic voting machines (EVMs).
EVMs will be used in all polling centres. Each centre will be equipped with an IT expert to ensure the smooth functioning of the machines.
FINAL LIST OF CANDIDATES
A total of seven mayoral candidates will compete in the BCC polls as one candidate recently got back his candidature.
The number of councillor candidates in general wards stands at 116, with 21 candidates withdrawing their candidature.
For the women councillors in 10 reserved seats, the number of candidates remains at 42 as none have withdrawn their candidature.
For the last few years, EC officials didn't use the word "risky" for those polling centres which were vulnerable to violence as it sends a negative message to the voters and a sense of fear is created among then. That's why they use the term "important", said officials.