4th Phase UP Polls: 3 killed in violence
Reports of sporadic clashes, ballot stuffing in places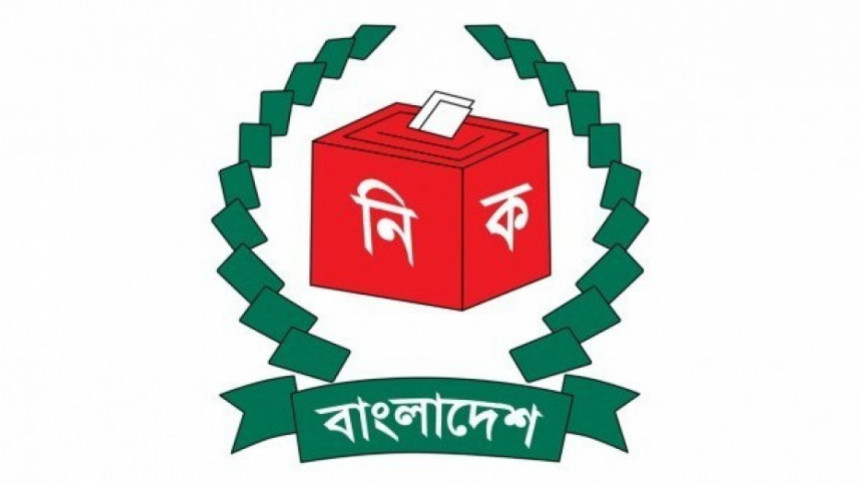 At least three people were killed in polls violence during yesterday's fourth-phase Union Parishad election.
One person was killed and a youth was injured in police firing at Dakkhin Asannagar Government Primary School polling centre in Thakurgaon last night. A man was killed during a clash with law enforcers in Golapganj upazila of Sylhet while another was killed in Patuakhali when the election results were announced.
Police opened fire when a group of unruly people, supporters of a defeated member candidate, attacked police and election officials while they were leaving the polling centre after declaring the result, Upazila Nirbahi Officer concerned ATM Samsuzzaman told The Daily Star.
Hamidur Rahman, 65, and Shahinur, 26, were shot.
Locals took them to Thakurgaon Sadar Hospital where Hamidur was declared dead.
Shahinur was shot in the back and was getting treatment at the hospital, said hospital resident Rokibul Alam.
Officer-in-Charge Chitta Ranjan Roy of Ruhea Police Station said police opened fire in self-defence and to protect electoral materials.
In Golapganj, Abdus Salam, 45, was killed during clashes between police, Rab and villages at Lakhsmipasha Union last night.
The clash erupted when the ballots were being counted.
Local administration officials said Salam was found with gunshot wounds but it could not be ascertained who shot him.  
In Char Montaj Union of Rangabali Upazila of Patuakhali, one was shot dead when results were announced for the member post of the union.
There were sporadic clashes among the supporters of the candidates and illegal ballot stuffing during yesterday's polls in 838 to union parishads. There were allegations of ballot snatching, beating the polling agents and vote boycotting in some UP areas.
According to media reports, at least 67 people were killed and several hundred injured in the pre- and post-polls violence this term.
Ahead of the fourth phase, seven people were killed in violence.
In Chapainawabganj's Bholahat upazila, voting was suspended in three centres as some outsiders entered those and cast votes openly.
In Munshiganj's Sirjadikhan upazila, outsiders entered the polling station of Khaskandi High School centre of Balurchar Union and forcibly sealed on the boat symbol.
Akhter Hossain, an agent at that centre, alleged that Shahadat Hossain, Awami League candidate for the post of chairman, had his men stuff ballot boxes by occupying the centre along with outsiders around 11:30am.
Police fired eight rubber bullets to bring the situation under control. The outsiders threw brickbats at the policemen and at the vehicle of the additional superintendent of police.
Rashedul Islam, additional superintendent of police (Sirajdikhan and Tongibari Circle), said, "Some 200-250 of the outsiders were chased away from the centre. They became enraged and threw brickbats at the police. At one point, the police fired eight rubber bullets in self-defence and to bring the situation under control. Then they all fled."
In Thakurgaon, police fired 15 shots in the air at Jhargaon Rahmania Dkhakil Madrasa polling centre in Akhanagar union of Sadar upazila when a group of supporters of the "boat" symbol attempted to snatch the ballot papers. The voting was suspended from 10:30am to 11:00am there.
Later, police arrested Kabul Hossain, 35, general secretary of ward-3 unit Awami League of Akhanagar union.
In Dinajpur, vote casting at a centre of Morneya union under Gangachara upazila of Rangpur remained suspended for two hours when a man had attempted to leave the centre with three ballot papers. Police detained the man.
Akhtar Hossain, the presiding officer of Talpatti Dakhil Madrasa Centre in Morneya Upazila of Rangpur, said that his centre's voting was suspended for two hours from 9.00am.
In Pabna, at least 10 people were injured in a clash between the AL candidate's men and the independent candidate's men at the Ghoshpur centre in Hemayetpur union.
Police took the situation under control firing shots in the air.
AL candidate Monjurul Islam Modhu alleged that the men of independent candidate Alauddin Malitha attacked the polling centre.
Independent chairman candidate Alauddin Malitha, also the incumbent chairman of the union, claimed the AL men led the attack to foil the peaceful environment of the election.
In Brahmanbaria, an agent of a chairman candidate was jailed and the assistant presiding officer was withdrawn as an envelope with money was found on an agent.
Rumana Aktar, UNO of Akhaura upazila, said one Habibul Bashar, agent of a chairman candidate, was found with money in the polling centres and he was jailed for six months.
She said the cover of the envelope containing money had the assistant presiding officer's name written on it and the assistant presiding officer was withdrawn.
In Tangail, two independent candidates boycotted the polls alleging election rigging.
In Gazipur, Patuakhali, Jhenaidah, Gaibandha, Shariatpur and Narayanganj, correspondents reported that voting was largely peaceful. Election Commission's Secretary Humayun Kabir Khandaker said more than 70 percent vote was cast in the fourth phase of the UP election.
Talking to journalists at the EC secretariat media centre, he said voting was held in a free and festive manner and expecting voters' presence to be more than 70 percent.
He said out of 9,244 voting centres, voting was suspended in 15 centres and a total of 29 were injured in clashes between the supporters of the candidates while 62 were arrested by the law enforcers.