4th Phase UP Polls: AL sinks in its strongholds
Ruling party candidates' performance declining with every passing phase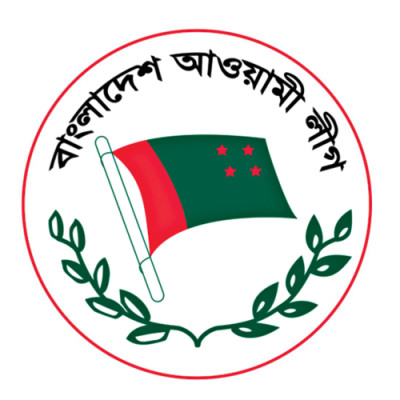 Awami League candidates in Faridpur have never faced defeats as comprehensive as the ones they suffered in the fourth phase of union parishad polls held on Sunday.
Contenders of the ruling party had won all national elections from 1991 to 2018, except two by-polls, in Faridpur -- a district considered a bastion of AL.
But the picture was starkly different in Sunday's fourth phase of union parishad elections to 836 UPs.
Take the case of Boalmari upazila.
Out of 10 union parishads in the upazila, AL nominated candidates lost in nine.
In the third phase on November 28, the picture was also very dismal as AL aspirants lost in 14 out of 15 unions in Bhanga and Charbhadrasan upazilas.
Faridpur's is not an isolated example. Ruling-party candidates fared miserably in Sunday's polls in many places like Mymensingh, Sherpur, Kishoreganj and Sunamganj, regarded as strongholds of AL.
The Election Commission released unofficial results of 796 UPs out of 836 on Monday. Forty-eight AL candidates got walkovers.
Out of the 796 unions, AL aspirants could not even compete with their rivals in 230. Shockingly, AL candidates in 28 UPs lost their security deposits as a result of getting less than one-sixth of the total ballots cast.
Take some examples of the ruling party's humiliating defeats.
In Chiringa union under Chakaria upazila of Cox's Bazar, ruling party candidate Shahnewaj Rumel bagged only 67 votes. The total number of voters of the union is 10,436.
Awami League candidate Hasina Begum of Khatamadhupur union under Nilphamari's Syedpur upazila got 93 out of 17,496 votes.
SM Anisuzzaman, AL candidate for Lahuria union under Lohagara of Narail, got 118 votes out of a total 20,689 votes.
AL leaders, while talking to The Daily Star, said the results of the fourth phase UP polls is totally unexpected at a time when many political parties are not participating withtheir electoral symbols.
Providing nominations to candidates chosen by influential MPs and leaders, anti-AL sentiments, ignoring candidates' lists proposed by party grassroots and conflict between local AL leaders and MPs were the major reasons for such a debacle, according to party sources.
Most importantly, they pointed out, infighting in grassroots units and picking up many incumbent chairmen as candidates backfired once more.
"Many incumbent chairmen became unpopular in their respective unions because of their misdeeds during their five-year tenure," said an AL central leader, preferring not to be named.
Besides, AL failed to contain its rebel candidates despite taking measures such as issuing show-cause notices, warnings of punitive actions and expulsions from the organisation. Party leaders think victory of rebel candidates are encouraging the party's grassroots leaders to contest against party nominees.
The results released on Monday showed that ruling party candidates performed poorly in the fourth phase compared to the previous three phases.
In Sunday's polls, independents fared well, winning 49 percent of the chairman posts while AL candidates won 49.74 percent.
In the first phase held in June and September, AL candidates won 76 percent chairman posts, in the second phase they won 56 percent and 53 percent in the third phase, before dipping below 50 on Sunday in the fourth phase.
Talking to the Daily Star, AL presidium member Abdur Rahman termed the fourth phase election result "unexpected". He, however, said the party will move forward and act accordingly after learning lessons from the fourth phase.
Elections held in 10 unions of Faridpur's Boalmari upazila, where nine AL candidates were defeated and of them five candidates lost their security money.
Locals said conflict between local MP Manjur Hossain and former MP Abdur Rahman was responsible for this humiliating result.
Speaking to The Daily Star, Boalmari upazila AL General Secretary Pikul Mirdah said, "We sent a list of probable candidates to the AL central committee mentioning their contribution to the party and their role in previous elections.
"But candidates that were our top choices did not get party nominations. Instead, candidates who were our third or fourth choices got party nominations and thus our candidates were defeated," he said.
In the third phase UP polls, AL's poor results in Bhanga and Charbhadrasan upazilas were also due to the conflict between incumbent MP Mojibur Rahman Chowdhury Nixon and former MP Kazi Zafarullah Chowdhury, locals said.
Election to 22 UPs were held in Hossainpur, Katiadi and Bhairab upazilas under Kishoreganj, which is also considered a stronghold of AL, on Sunday and of them AL sponsored candidates were defeated in 13 UPs.
In Katiadi, AL candidates won in only two out of nine UPs.
Voting was held in 21 unions under Sunamganj district where nine AL sponsored candidates lost their security deposit. Ruling party candidates won in seven UPs while party rebels achieved victories in six.
Sherpur is also known as an AL bastion. Elections to nine UPs were held in Sreebardi upazila of the district and AL candidates were defeated in seven of them.
Independent candidate Abdul Karim, also a local BNP leader, won as chairman in Bhelua union where ruling party sponsored candidate Rezaul Karim, union unit AL president, finished fourth.
In Gauripur upazila of Mymensingh, also a stronghold of AL, elections to 10 UPs were held where AL candidates achieved victory only in two while independent candidates won in four nd AL rebels in three. The result of one UP has been postponed.
At least six AL candidates lost their security deposit in 21 UPs under Dinajpur while AL nominees won in a single UP out of 10 in Rangamati.
Although BNP is not participating in the ongoing UP polls, party leaders independently won in 75 UPs, local sources said.
Meanwhile, main opposition Jatiya Party candidates won in six UPs. Besides, Islami Andolon bagged two chairman posts and Zaker Party and Jatiya Party (Manju) won one each.