It's against academicians' freedom
Says University Teachers' Network on steps taken against Prof Imtiaz Ahmed, another academician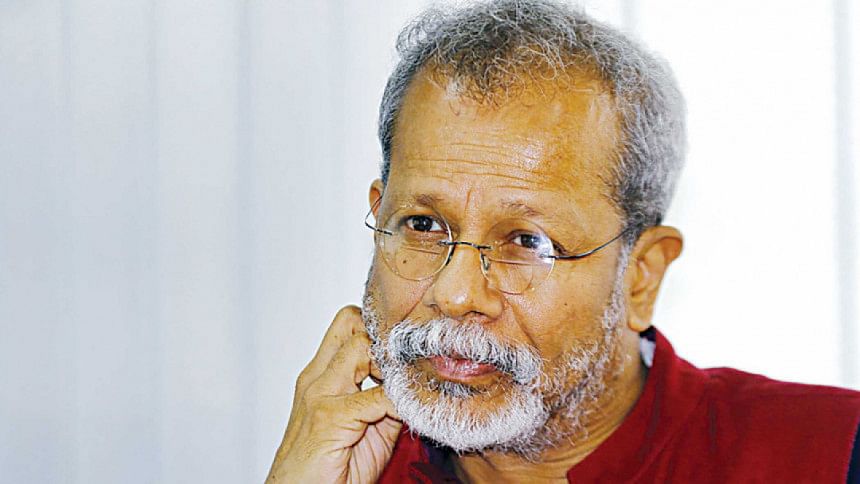 University Teachers' Network today condemned steps by the Dhaka University authority against two teachers, including Prof Imtiaz Ahmed of international relations department, saying that the decisions violate the academic freedom of an academician.
"Dhaka University is traditionally a liberal institution. But some recent activities of the authorities and some administrators prove that they have taken the responsibility to kill the heritage and commitment of the university," reads a statement of the network, signed by 51 teachers of different public and private universities.
The decisions are also contradictory with the university ordinance, they said.
The DU syndicate, the highest decision maker body of the university, on April 30 relieved Prof Imtiaz Ahmed from all academic activities of DU for allegedly distorting the country's history and defaming Father of the Nation Bangabandhu Sheikh Mujibur Rahman.
Also, in the meeting of DU syndicate, the issue of a Facebook post of ASM Amanullah, professor of sociology department and a pro-BNP teacher leader, was raised. Later, ASM Amanullah was granted pardon on the condition of signing a bond.
The teachers' platform said, "We think history has one narrative, but other narratives exist in parallel. But reading and analysing major historical events from different perspectives is a part of academic practice and freedom."
"If Professor Imtiaz has given wrong information, then an information-enriched historical article could be the answer. Historical truths are established through theses and counter-theses," added the statement.
The platform opined taking disciplinary action against anyone cannot be the task of the executive council of an academic institution.
Punishing colleagues by taking the side of the ruling class is not the responsibility of a university, rather protecting the academic freedom of teachers and students is their responsibility, the statement read.