We maintain 'zero tolerance' for enforced disappearance
Dhaka tells UNHCR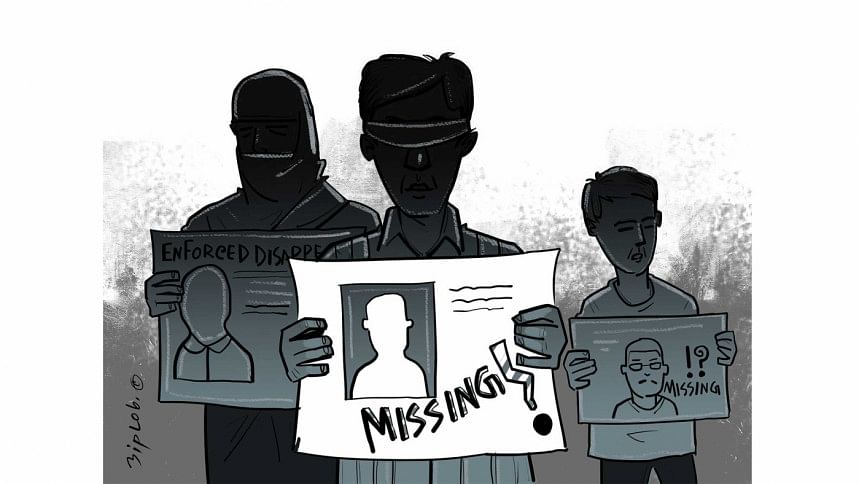 Bangladesh told the UN Human Rights Council in Geneva that the government maintains a "zero tolerance policy" towards any misdeed, offence, or transgression by members of law enforcement agencies.
The government presented its position paper after the UN Working Group on Enforced or Involuntary Disappearances presented its annual report on Bangladesh to the 51st session of the Human Rights Council on Tuesday.
"Bangladesh has never shied away from embracing the international human rights obligations. In this spirit, we remain constructively engaged with the working group. We have shared information pertaining to almost all the cases of alleged enforced disappearances," reads Bangladesh's position paper, presented by Abdullah Al Forhad, second secretary at the permanent mission of Bangladesh to the UN in Geneva.
According to the working group's annual report, five new incidents of enforced disappearance in Bangladesh were reported to the group in the last one year, taking the number of cases being investigated by the UN body to 81.
The UN group wrote about the five cases to the government but is yet to receive a response. However, it welcomed the fact that Bangladesh provided substantive information on cases during the reporting period, which may lead to the clarification of eight outstanding cases.
The working group urged the authorities to redouble efforts to provide additional information, including replying to its related general allegation sent after its 125th session in September last year, with a view to clarifying all outstanding cases.
It also urged Bangladesh to launch independent and impartial investigations into the conduct of Rab, particularly concerning allegations of enforced disappearances perpetrated by its agents.
It said the government must ensure that relatives of disappeared persons, and human rights defenders and civil society organisations working on their behalf are protected from any threat, intimidation or reprisals.
The working group reiterated its interest in undertaking a visit to Bangladesh, as expressed in several communications transmitted since 2013.
Luciano Hazan, chair of the working group, stressed on the need to implement the recommendations of the Office of the High Commissioner for Human Rights, which include impartial, independent and transparent investigation into these allegations, accompanied by security sector reform.
Bangladesh, in its position paper, said in many cases the "perceived" victims reappeared, disproving the allegations of "enforced disappearance".
However, the government remains committed to ensuring that any individual reported missing be rescued with support and cooperation from their family members in due diligence with the legal framework.
"We further notice a worrying trend among 'miscreants' to use fake identity and disguise as law enforcement agency members to carry out criminal activities like 'abductions' or 'kidnappings'," it said.
The statement said Bangladesh regretted that there was a tendency by certain "vested quarters" to label all missing cases as enforced disappearance with a view to maligning the government and its positive achievements.
Hence, Bangladesh urged the working group to consider the complaints based on factual information and evidence.