US to provide $152m aid for Rohingyas, host communities: Ambassador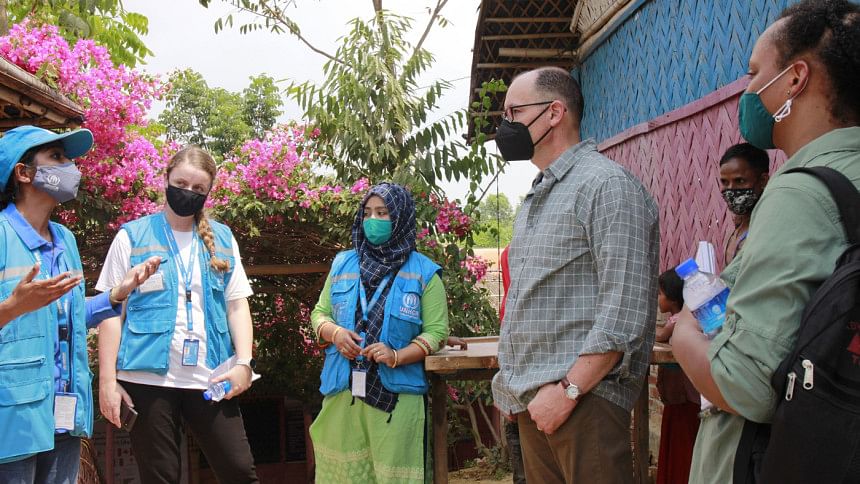 US Ambassador to Bangladesh, Peter Haas, has announced USD 152 million in new humanitarian assistance for nearly one million Rohingyas and host communities.
"This brings the total we've provided since August 2017 to $1.7 billion," Ambassador Haas said in a statement following his first visit to Cox's Bazar today.
"Of this new funding, $125 million is for programs inside Bangladesh -- for Rohingya refugees and affected Bangladeshi communities," he said.
"I am heartened by the strong collaborative relationship with humanitarian agencies working in the camps and host communities in Cox's Bazar," Ambassador Haas added.
Haas visited Cox's Bazar from March 27 to 29 to meet with local government officials and see how US programme has been continuing to assist Rohingya refugees and host communities by providing healthcare, training to fight fires in the camps, protecting the environment, strengthening climate disaster resilience, and providing secure food distribution.