US lauds Bangladeshi peacekeepers' role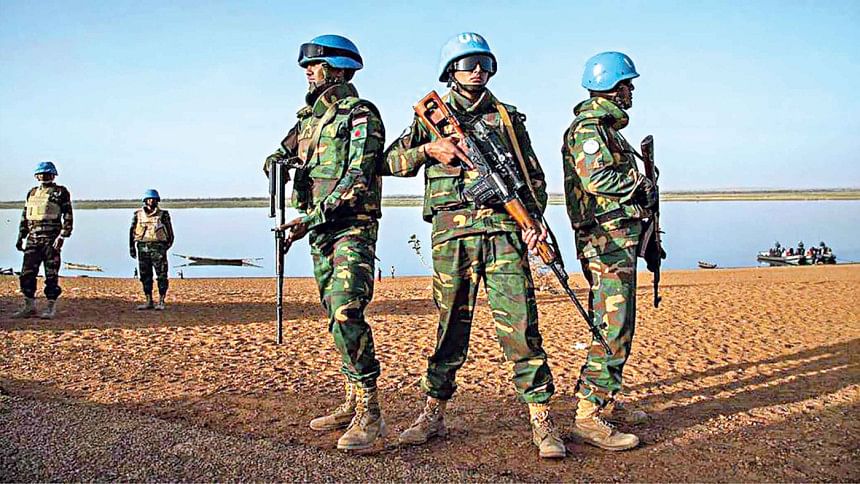 The United States has appreciated the "courage and dedication" of the Bangladeshi peacekeepers who promote peace around the world.
"Today we honour the brave Bangladeshi and every UN peacekeepers who risk their lives to promote peace around the world. Their courage and dedication make a difference," said the US Embassy in Dhaka yesterday.
The US Embassy made the remarks marking the International Day of UN Peacekeeping.
As of March 2023, Bangladesh is the largest contributor to the UN peacekeeping operations.
Since 1948, more than two million uniformed and civilian personnel have served at UN field missions across the world.
Their contributions are being highlighted on the International Day of the United Nations Peacekeepers observed yesterday.