Us-bangla partnership talks: Not a run-of-the-mill dialogue
Set for March 20 in new reality after sanctions on Rab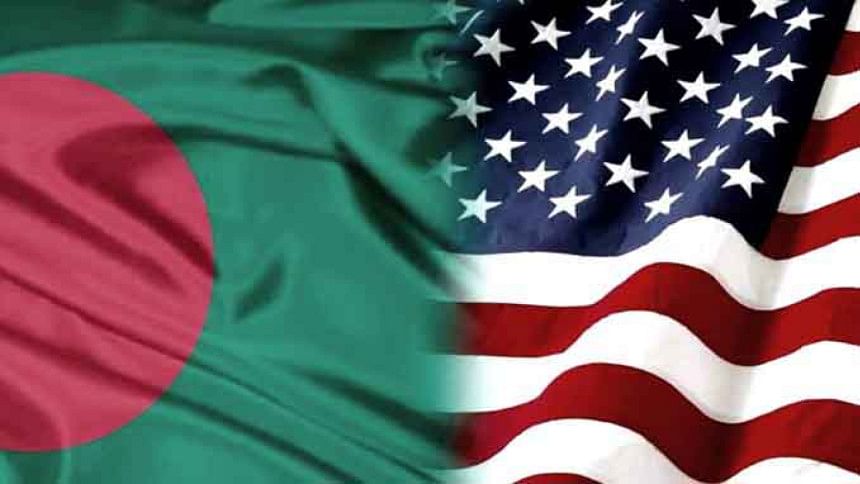 US-Bangladesh Partnership Dialogue is going to be held on March 20 under a new reality when the bilateral relations witness strains following the US sanctions on Rab and not inviting Bangladesh in Biden's Democracy Summit.
Foreign Secretary Masud Bin Momen and US Under-Secretary for Political Affairs Ambassador Victoria Nuland will lead the eighth round of the dialogue, an annual meet that began in 2012. The last meeting was held in 2019.
"The dialogue could not happen in the last two years due to the pandemic. So, we had proposed the dialogue be held soon. The US agreed that the talks be held on March 20," said a foreign ministry official.
It will cover overall relationships, including political, security and economic cooperation. As a host, Dhaka will prepare the dialogue agenda, he said.
"As the issue of sanctions on Rab is an important one for us, we will obviously raise it and present a true picture," the official said.
Asked, former foreign secretary Shahidul Haque said it is a big advantage that Dhaka will prepare the agenda. Thus, Dhaka can prioritise its issues.
"However, what remarks Bangladesh officials are making in public are also being counted in Washington on the sanctions. Our overall approach is very important in dealing with the sanction issue. We also need to do reality check," he told this correspondent.
Diplomatic sources said the US is likely to focus on a free and fair national election next year, improving governance, environment, labour rights, and freedom of speech. Specifically, it will talk about amending certain provisions of the Digital Security Act that has been criticised for stifling dissents and journalists, they added.
Washington will also stress on Bangladesh's cooperation in the US Indo-Pacific Strategy aimed at ensuring free and open Indo-Pacific, they said.
During 2019 dialogue, the US had pledged that it would provide additional security assistance for Bangladesh to increase maritime domain awareness, piracy, and regional security coordination in the Bay of Bengal. Washington also had requested Dhaka to continue the discussion on protection of classified military information shared between the two countries.
In October 2019, Washington also wanted Dhaka to sign two defence agreements -- General Security of Military Information Agreement (GSOMIA) and the Acquisition Cross-Servicing Agreement (ACSA), which US officials say are "foundational agreements" meant to strengthen defence relationship.
These issues may also come up during the dialogue, diplomatic sources said.
A foreign ministry official said Bangladesh will hold security dialogue with the US on April 6 when they will discuss in detail defence and security issues.
Meanwhile, in a letter to Dhaka on December 1 last year, Washington asked Dhaka to inform in writing the consent to the Leahy Law that governs assistance for security cooperation. But Dhaka sought extension of time twice though it was scheduled to inform Washington by December 31.
Bangladesh has been getting security cooperation from the US pursuant to the Leahy Law, which came into effect in 1998, but the new consent was necessary for the amendments made last year.
Under the law, Dhaka needs to inform Washington about the security agency that will use the US assistance.
Foreign ministry officials said Dhaka and Washington were still discussing the issue.
A diplomatic source said delay in sending the consent by Dhaka means delay and complication in future security assistance.