Tripura plans to bring food, fuel using Ctg port after rail link snapped over Assam floods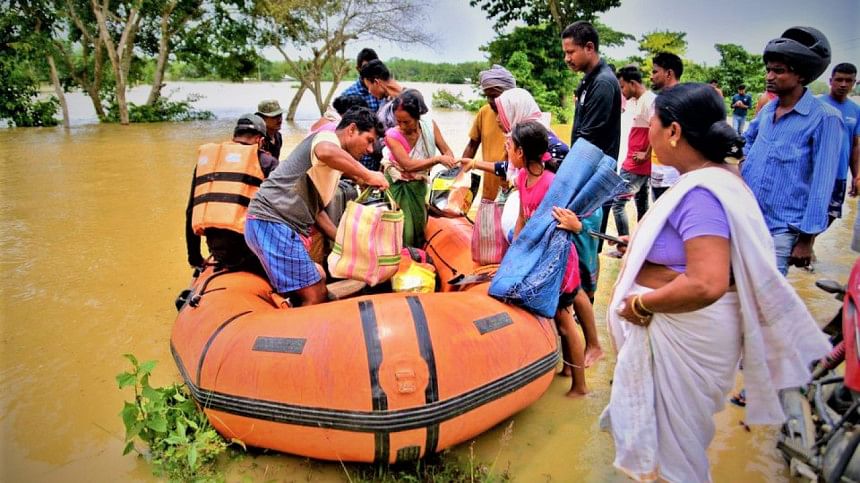 India's Tripura state government plans to bring food and fuel by using Chittagong port in Bangladesh in view of the possible shortage of the essentials following the snapping of railway links in the ongoing flood and landslips in Assam, an official said today (May 18, 2022).
There has been no confirmation over the restoration of train service through Lumding-Badarpur section in Assam which has been majorly affected by landslides triggered by incessant rain, Principal Secretary to Tripura transport department LH Darlong told a press conference, reports our New Delhi correspondent.
The Assam-Agartala national highway has opened for vehicular movement from today after a brief halt, he said. But disruption in train service for a long period will have an adverse impact on the normal supply of essential items to Tripura.
"That is why we are planning to bring essentials by using an alternative way - the Haldia (West Bengal)-Chittagong-Akhaura-Agartala transshipment route to transport essential items on an emergency basis, he said.
The coastal route of Haldia-Chittagong- Akhaura-Agartala, inaugurated in July 2020, is 600km.
Darlong said as of now Tripura has a rice stock for 43 days, wheat for 38 days, sugar for 28 days, besides pulses and vegetables.
But the stock for petrol will last for eight days and diesel for five, which is a matter of concern, he added.