Rohingya return: Myanmar steps up verification amid global pressure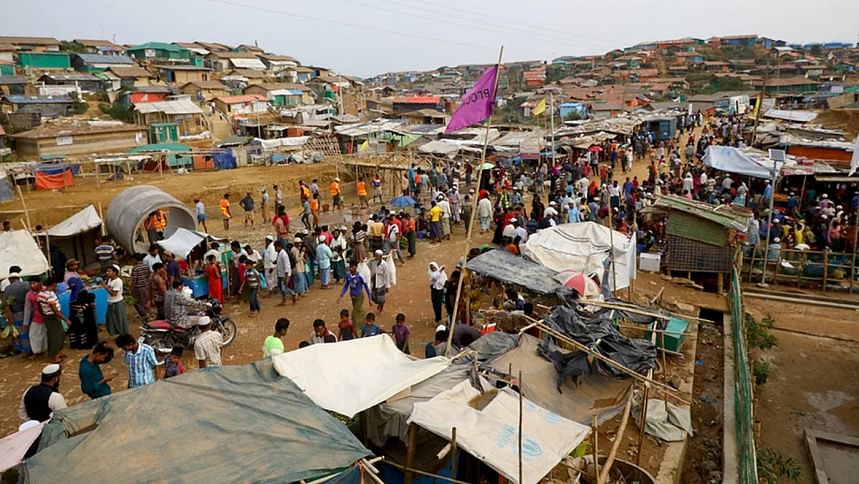 Amid global pressure on the Myanmar junta, their authorities are now showing a positive attitude towards the Rohingya repatriation as they have stepped up the verification of their citizens in recent weeks, say officials at the Bangladesh foreign ministry.
Also, the junta government on March 8 arranged a visit for ambassadors from ASEAN countries and Bangladesh, India, and China to Maundaw region of Rakhine to assess the situation for Rohingya repatriation.
The group of diplomats was led by U Ko Ko Hlaing, deputy chairman of the Rakhine State Stability and Development Coordination Committee-1 and also the union minister of the Ministry of International Cooperation, reports Burma News International from Myanmar.
The diplomats reportedly inspected the Nga Khu Ra reception centre and the Hla Pho Khaung transit camp in Maungdaw township to observe the conditions.
Although Myanmar is now seeing a civil war and the junta government is facing intense pressure from the international community, the situation in Rakhine is better. There were clashes between the Arakan Army, a rebel group in Rakhine, and the Myanmar junta a few months back, but the situation is stable now.
"The Myanmar authorities have verified more Rohingyas in the recent weeks. They appear to be positive," said a Bangladesh foreign ministry official yesterday.
According to the ministry, Bangladesh has so far sent the lists of 8.26 lakh Roingyas for verification, and Myanmar has verified some 62,000.
"Several thousand Rohingyas may be repatriated in the coming months if everything goes smoothly. However, it is not finalised yet," the ministry official told this correspondent, seeking anonymity.
He said they would like to start the repatriation, at least.
Over one million Roingyas are living in Bangladesh. Most of them fled a violent military crackdown in their homeland in 2017 and joined others who had fled earlier since 1980s.
Since the biggest influx in 2017, Bangladesh and Myanmar signed a bilateral deal for repatriation. But two repatriation attempts failed.