Rohingya Issue: China wants repatriation to start soon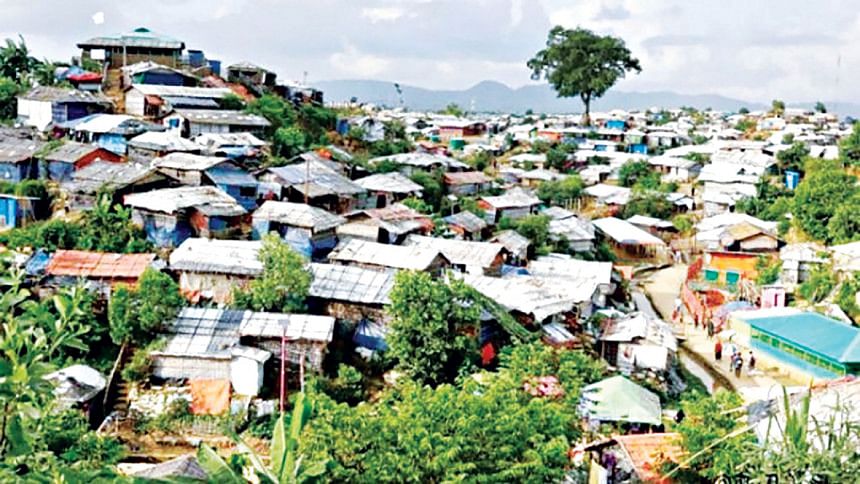 China wants prompt Rohingya repatriation and is interested in building regional connectivity in South and South East Asia under the Belt and Road Initiative (BRI).
China expressed its views during the 12th Foreign Office Consultation (FOC) between Dhaka and Beijing at the state guest house Padma in Dhaka yesterday.
Foreign Secretary Masud Bin Momen and Chinese Vice Minister for Foreign Affairs Sun Weidong led their respective sides to the meeting, which started at 10:00am.
According to a foreign ministry statement, the Chinese side reiterated its commitment to facilitate the early, safe, sustainable and voluntary repatriation of the Rohingyas to Rakhine.
"The vice minister mentioned that an early repatriation would be beneficial for Bangladesh, Myanmar and the entire region," the statement said.
Bangladesh, with Chinese support, signed a bilateral deal with Myanmar for Rohingya repatriation. Later, China also developed a trilateral mechanism involving Bangladesh and Myanmar for the repatriation.
Despite two attempts, no Rohingya volunteered to return to Myanmar, arguing that they lack security and a guarantee of citizenship. They also want back their properties that they had left. After a Rohingya delegation's visit to Rakhine on May 5, some of them expressed the same concerns.
Dhaka conveyed the Rohingyas' concerns to Beijing, which said it also sent the message to the Myanmar government, foreign ministry officials told this correspondent.
Bangladesh, which is sheltering more than one million Rohingyas, is concerned that the protracted Rohingya crisis may be a security issue in the whole region and that peace and stability in the Indo-Pacific region is not possible without solving the crisis.
Western countries, including the US, say the conditions in Rakhine are not yet conducive for repatriation.
Foreign Secretary Masud emphasised Bangladesh's ongoing efforts to arrange Rohingya repatriation engaging friendly countries, and regional and international organisations.
At the three-hour FOC, the two countries expressed willingness to build connectivity in South and South East Asia under the China-led BRI as Bangladesh wants to be connected to the greater region through the Indo-Pacific, the focus of the global powers that are competing for influence.
In the wake of the coronavirus pandemic, China offered Bangladesh to join Global Development Initiative. This was supposed to be discussed in the FOC. However, the foreign ministry made no mention of it.
At the meeting yesterday, the two sides expressed satisfaction with the existing defence cooperation. They discussed the possibilities of regular staff-level talks and specialised training programmes.
China offered its support to build capacity for addressing emerging challenges like online gambling and drug trafficking. The two sides agreed in principle to have dedicated dialogue on public security issues.
The two sides reviewed the progress of different infrastructure projects in Bangladesh and agreed to further streamline the outstanding issues concerning a few additional project proposals in the power and communication sectors.