Putin congratulates President-elect Md Shahabuddin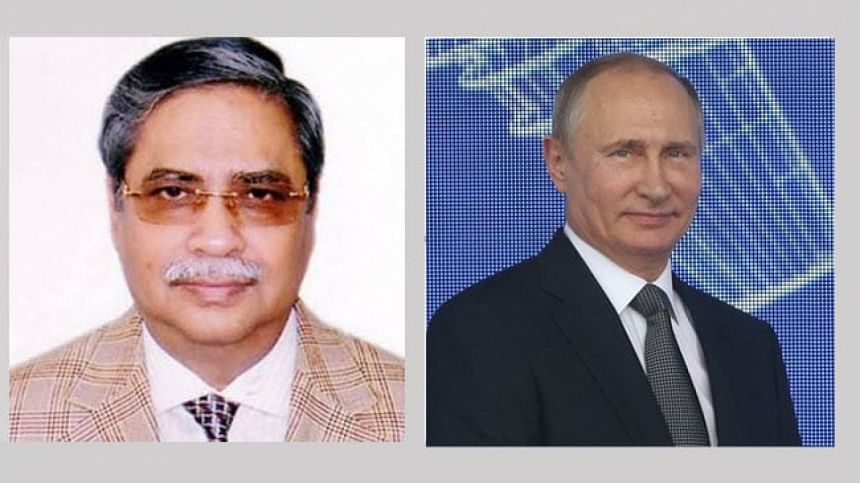 Russian President Vladimir Putin yesterday congratulated Md Shahabuddin, Bangladesh's president-elect.
"Please accept my sincere congratulations on your election as the President of the People's Republic of Bangladesh," said Putin in a letter to Md Shahabuddin, according to a post on the verified Facebook page of the Russian Embassy in Dhaka.
Shahabuddin, a retired judge and former commissioner of Anti-Corruption Commission, was declared the president-elect of Bangladesh on February 13.
Putin said Bangladesh and Russia have been maintaining traditionally friendly relations and hoped that the president's work during his tenure will promote further development of constructive cooperation between Russia and Bangladesh in various fields.
"I wish you success, sound health, and well-being," he said.