BTRC's draft for digital platforms may discourage investment: US Ambassador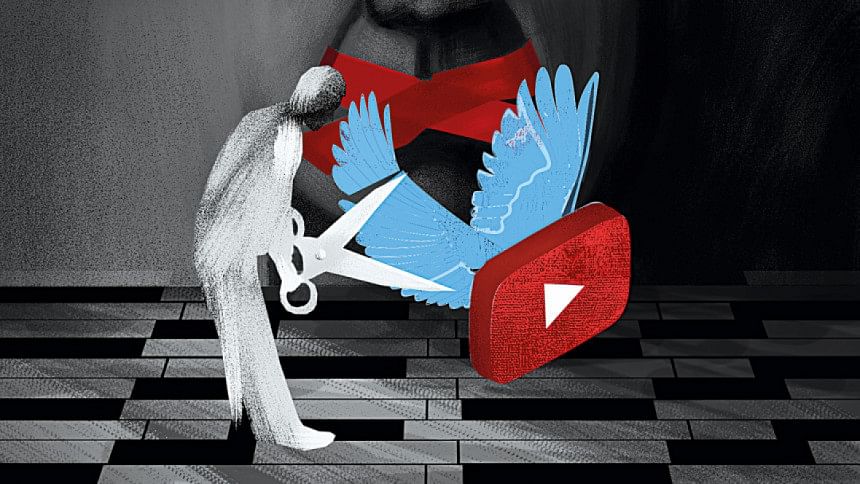 US Ambassador Peter Haas yesterday said the proposed regulation on data protection and governing online contents could force digital businesses to reconsider investment plans in Bangladesh.
At an event at the Inter Continental Dhaka titled "US-Bangladesh Business Forum: Building on 50 years of friendship",  he asked, "Can Bangladesh say it fully understands the impact on business of proposed regulations?
"For example, does the Bangladesh Telecommunications Regulatory Commission understand how its proposed rules governing data protection and online content will force digital businesses to reconsider investing in Bangladesh?"
The event was organised by HSBC Bangladesh in partnership with the US-Bangladesh Business Council (USBBC).
The comments came as the BTRC framed a draft of Regulation for Digital, Social Media and OTT Platforms-2021 and published the draft of the regulations in February this year for comments from stakeholders.
Haas also questioned whether Bangladesh could assure investors that the process of setting up a business would be quick and transparent. He asked whether Bangladesh could say it has an adequate legal framework within which businesses can operate when it takes years to schedule a hearing.
"These are the questions that American companies also ask themselves before deciding to do business in Bangladesh."
About working conditions and labour rights, the US ambassador said, "While low-cost labour is responsible for Bangladesh's growth until now, concerns over working conditions and labour rights will become the crux of trade decisions as you transition to a middle-income country."
Haas said concerns over labour rights and working conditions cost Bangladesh access to the US Generalized System of Preferences (GSP) benefit in 2013. The European Union has given notice that the same concerns will determine if it would continue to give trade benefits to Bangladesh after it becomes a middle-income country, he added.
These issues are also causing Bangladesh to miss out on a massive source of investment capital from the United States.
The US Development Finance Corporation (DFC) which partners with US businesses to develop projects in sectors such as energy, healthcare, critical infrastructure and technology, would be an ideal financing source for projects in Bangladesh.
"Unfortunately, until Bangladesh qualifies for GSP, it cannot qualify for DFC financing. We hope that Bangladesh will soon make progress on labour rights and workplace safety so it can qualify for DFC and attract more US trade and investment."
Mahbub Ur Rahman, chief executive officer of HSBC Bangladesh, highlighted the historic importance of US-Bangladesh business ties.
Shahriar Alam, state minister for foreign affairs; Ahmad Kaikaus, principal secretary to the prime minister; Tapan Kanti Ghosh, commerce secretary; and Jay R. Pryor, vice president of business development for Chevron also spoke at the event.