Present evidence-based arguments: Japanese ambassador to TIB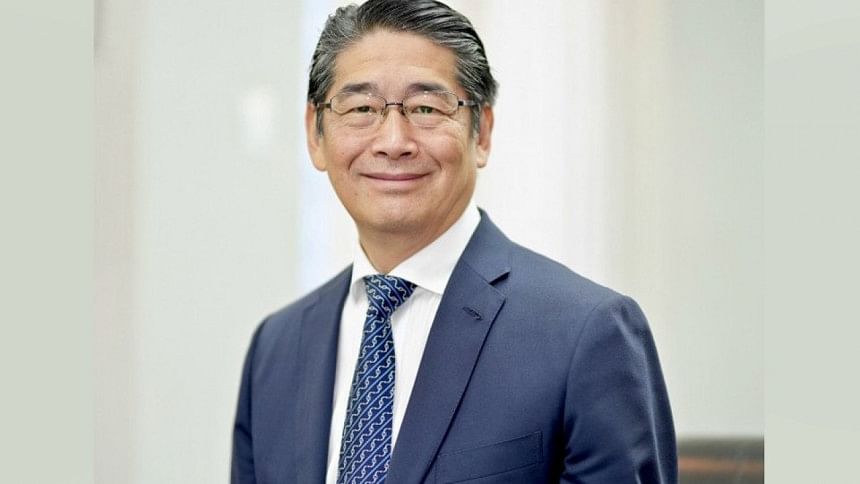 Japan ambassador to Bangladesh Ito Naoki urged Transparency International Bangladesh (TIB) to publish reports with evidence-based arguments.
He made the remarks at the second stakeholder meeting on Integrated Energy and Power Master Plan (IEPMP) at a city hotel today.
Japan International Cooperation Agency and The Institute of Energy Economics of Japan is providing the technical support to prepare the master plan toward 2050.
Joining as a special guest, the Japanese ambassador said, "Some description of a recent report by TIB, which came out in May this year… I'm not going into the details of the project… but when this report says Japan has been influencing Bangladesh (to use) obsolete technology, I found it's rather unfounded," he said.
"I hope that organisations like TIB publish reports with evidence-based arguments," he said.
He said, no Japanese company has utilised such boilers and worn-out technologies in Bangladesh.
"The technology with the super-critical coal fired process applied in the Matarbari power generation project by JICA is very advanced and designed to have the lowest possible environmental impact," he added.
On May 11, TIB said in a virtual press conference while presenting a research report titled "Coal and LNG-based Power Projects in Bangladesh: Governance Challenges and Way Out" that the energy policy is essentially "captured" by foreign donors, investors, and companies as the country is highly dependent on foreign planning and project expertise.
By analysing energy policy structures, researchers at TIB revealed that the government could not prepare the Power System Master Plan (PSMP) on its own. Instead, they depended on the donor organisation JICA to prepare it.
"The donor organisation hired Tokyo Electric Power Company (TEPCo) as a consultant for the task, demonstrating a conflict of interest. As a result, the PSMP was designed to expand Japanese businesses, which preferred coal and LNG-based power plants for protecting monetary interests. On the other hand, local experts were not included in the PSMP preparation process," read the TIB paper.
The Japanese ambassador said today that this is the third time the JICA team has been cooperating with Bangladesh to prepare a master plan for the power and energy sector.
"This plan will play an important role in the development of the energy and power sector in Bangladesh," he added.