PM seeks UK cooperation for Bangladesh's railway development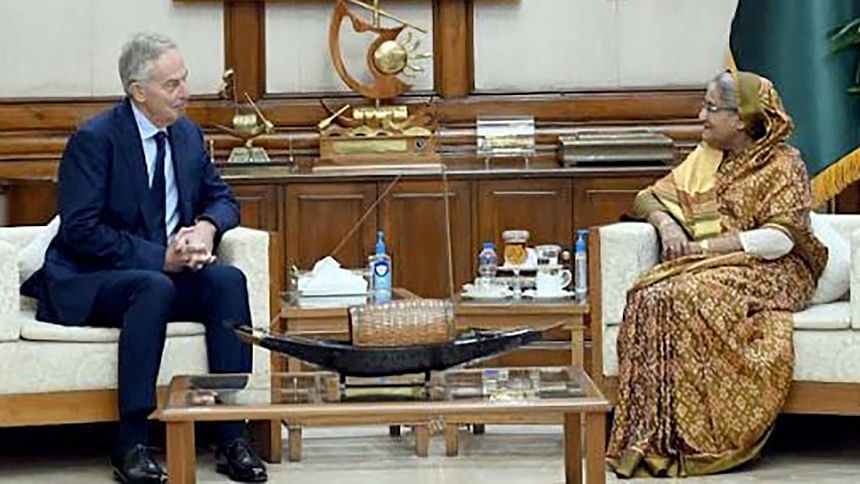 Prime Minister Sheikh Hasina today sought British cooperation for the development of Bangladesh Railway sector.
"Bangladesh will be happy to see British cooperation for the development of Bangladesh railway sector," she was quoted as saying by her Press Secretary Ihsanul Karim.
The premier made the remarks when former British Prime Minister and Executive Chairman of the Institute for Global Change Tony Blair paid a courtesy call on her at the latter's official Gono Bhaban residence in the capital this evening.
At the meeting, Tony Blair highly praised Bangladesh's socio-economic and infrastructure development under the prudent leadership of Prime Minister Sheikh Hasina.
"Bangladesh is expected to gain further momentum in its overall development in the coming days," he said.
Sheikh Hasina said her government has a target to transform Bangladesh into a developed country by 2041.
To this end, the prime minister said her government has attached topmost priority on the development of Information Commutation Technology (ICT).
"We are focusing on development of the ICT," she said.
Ambassador-at-Large M Ziauddin and PM's Principal Secretary Md Tofazzel Hossain Miah were present during the meeting.