Momen objects to Pakistan High Commission using merged image of flags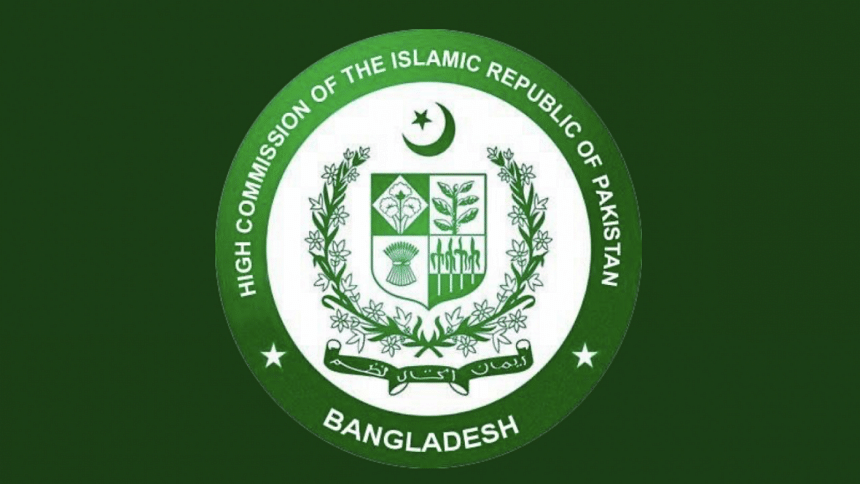 Foreign Ministry has objected to the way Pakistan High Commission in Dhaka used the national flags of Bangladesh and Pakistan on their Facebook page.
"We hope Pakistan High Commission will withdraw it," Foreign Minister AK Abdul Momen said at a press briefing at the ministry today (July 24, 2022).
The Pakistan High Commission recently changed the cover photo of its official Facebook page.
Bangladesh Freedom Fighters Platform on Friday protested the image in which the flags of the two countries were merged.
Foreign Minister Momen said his office requested the Pakistan High Commission to withdraw it.
The Pakistan high commission said it is not only the case of Bangladesh but also many other friendly countries. There is no bad intention behind using the image.
"We will be happy if they withdraw it," Momen said.
At the time of filing this report (12:20pm), the image of the flags of two countries was not being used on Pakistan High Commission's Facebook page. However, the image is still displayed on Pakistan High Commission's Twitter profile.
Foreign Minister said that the Development-8 Ministerial meeting will be held on July 27. D-8 Commission meeting will be held in Dhaka on July 25 and 26.
Food security, energy and trade among the D-8 countries will have priorities in the event.
Iranian Minister Hossein Amir-Abdollahian and Pakistan State Minister for Foreign Affairs will be present among others at the D-8 ministerial meeting.