Migration to Malaysia: Expat welfare minister expects changes to labour MoU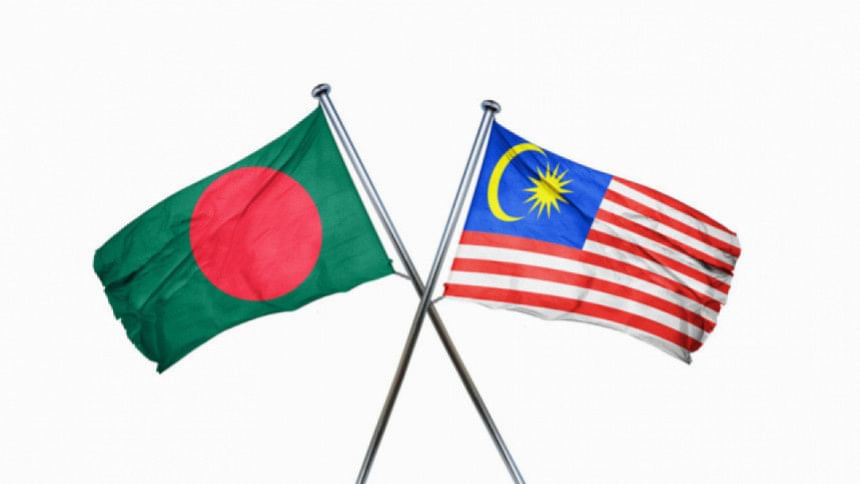 Amendments to some aspects of the memorandum of understanding (MoU) with Malaysia on labour cooperation can ease the process of sending migrant workers, Expatriates' Welfare Minister Imran Ahmad said today.
He also said, "This [Malaysia] government is new. There will be significant changes to things we agreed upon with the previous government. He [Malaysian home minister] has assured us of that."
Imran Ahmad made the remarks this morning after a meeting with Malaysian Home Minister Saifuddin Nasution Ismail, who is on a visit to Bangladesh, at the Probashi Kalyan Bhaban.
The minister further said a joint working group meeting between officials of the two countries is likely this month to revisit and finalise the MoU.
Various other issues regarding migrant workers' wellbeing, including cost of migration, were discussed at the meeting.
At a joint briefing, the Malaysian home minister said both parties have agreed that there is an urgent need for senior officials from the two countries to sit and look at the contents of the MoU that need to be revised, reviewed, and if needed, revoked.
The Malaysian minister said his government has started a recalibration programme to regularise undocumented migrant workers in Malaysia from January 27 and Bangladeshis constituted about 55 percent of those who were given approval in the first week of the programme, he added.
In December 2021, Bangladesh and Malaysia signed the MoU in Kuala Lumpur which lifted a suspension imposed by Malaysia in 2018 on the recruitment of Bangladeshi migrant workers.