Malaysia expresses interest in recruiting 'security guards' from Bangladesh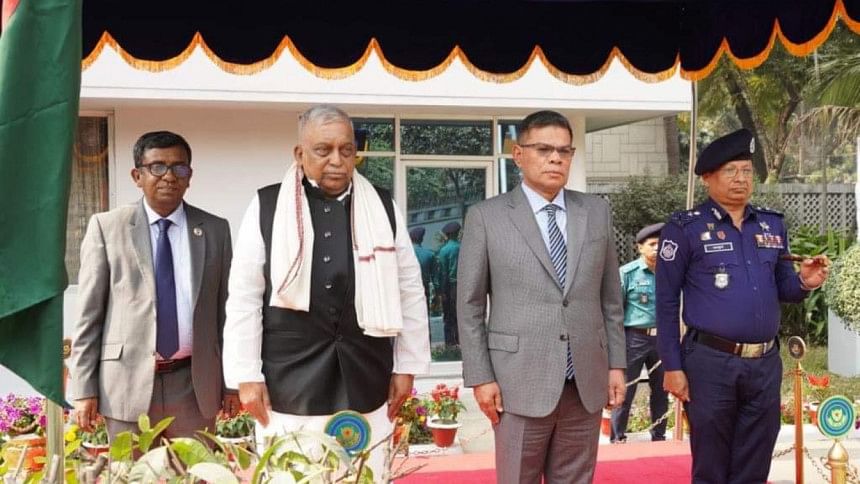 Malaysia today expressed its interest in recruiting "security guards" from Bangladesh.
The development came as Malaysian Home Minister Saifuddin Nasution Ismail paid a courtesy call to his Bangladesh counterpart Asaduzzaman Khan at the state guest house Padma today afternoon.
According to a press release, Ismail said his country will take security guards from Bangladesh after Kamal requested him to recruit professional and trained Ansar, and retired members of law enforcement agencies from Bangladesh to provide security at different institutions in Malaysia.
Rohingya repatriation, labor-related issues, training and exchange of knowledge and information between the two countries' law enforcers were discussed during the meeting.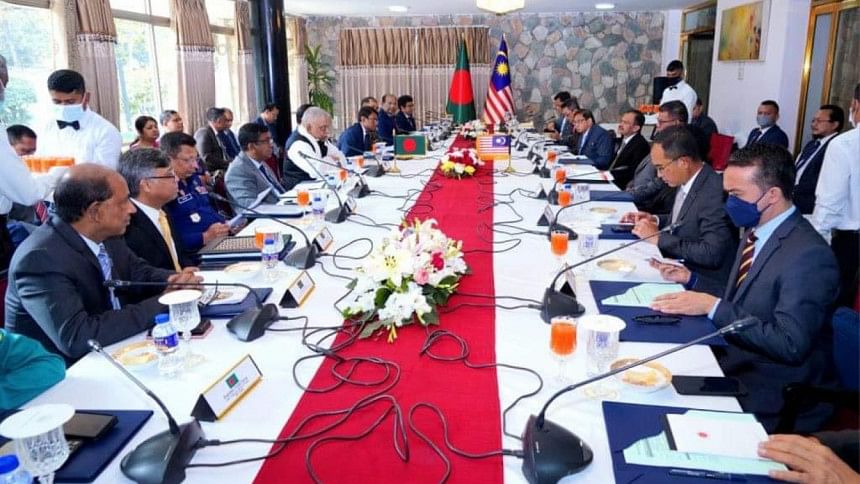 MP Benzir Ahmed, chairman of the Parliamentary Standing Committee on the home ministry, Aminul Islam Khan, senior secretary of the home ministry, Inspector General of Police Chowdhury Abdullah Al Mamun, additional IGP of Special Branch, DMP commissioner, director general of Department of Immigration and Passports, and Bangladesh high commissioner in Malaysia were present in the meeting, among others.
Among the 15-member delegation of Malaysia, the Malaysian ambassador to Bangladesh, and Malaysian home ministry officials were present.