JS body seeks US lawmakers' support for lifting sanctions on Rab
It meets US Senator Ted Cruz, Congressman Steve Chabot in Washington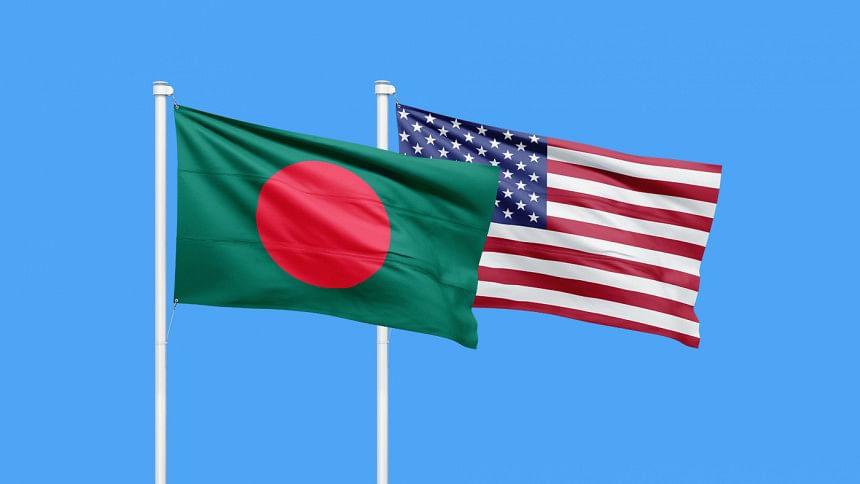 A delegation of Parliamentary Standing Committee on Foreign Affairs has sought US lawmakers' support for lifting US sanctions on Rapid Action Battalion (Rab) and seven of its current and former officials imposed on December 10 last year.
While holding meetings with US Senator Ted Cruz (Republican-Texas) and Congressman Steve Chabot (Republican-Ohio) in Washington on Wednesday (May 18, 2022), the delegation members said Rab is making tremendous contributions to the fight against extremism, terrorism, and cross-border crimes, including drugs and human trafficking.
Therefore, it is important that the sanction on Rab is withdrawn, the delegation said, according to a statement of Bangladesh Embassy in Washington DC.
The four-member delegation, led by its chairman Muhammad Faruk Khan, is visiting Washington to convince the US lawmakers for their support.
The other delegation members are Nurul Islam Nahid, Nahim Razzak and Kazi Nabil Ahmed.
Bangladesh Ambassador to the US M Shahidul Islam was also present during the meetings.
The delegation also reiterated Bangladesh's request for the deportation of Rashed Chowdhury, the self-confessed killer of Father of the Nation Bangabandhu Sheikh Mujibur Rahman.
It sought the support of Congressman Chabot to revitalise the Congressional Bangladesh Caucus. Congressman Chabot, the Ranking Member of the influential US House Foreign Affairs Subcommittee on Asia, expressed his readiness to lead the proposed caucus as Co-Chair of the Congressional Bangladesh Caucus.
He said the Caucus would help in improving further the existing friendly relationship between Bangladesh and the United States.
Senator Ted Cruz and Congressman Steve Chabot have expressed their willingness to facilitate further strengthening Washington-Dhaka relations.
The delegation conveyed the urge of Prime Minister Sheikh Hasina for enhanced US investment in diversified sectors in business-friendly Bangladesh, while also appreciated the role of the Texas-based US energy companies for their contribution in 100 percent electrification in Bangladesh.
Senator Ted Cruz, member of the Senate Committee on Foreign Relations, said the State of Texas was eager to engage more with Bangladesh for cooperation in the energy sector.