Jaishankar to fly in today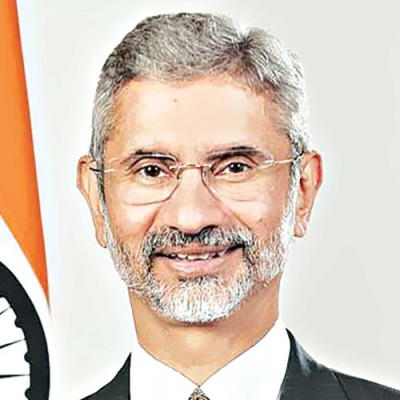 India's External Affairs Minister S Jaishankar is expected to land in Dhaka today for his on a one-day visit.
He will meet Foreign Minister AK Abdul Momen to discuss the dates of the Joint Consultative Commission and the Joint River Commission, the Teesta water agreement, the issue of border killings and India's imposition of anti-dumping duty on Bangladesh's jute.
Momen had mentioned these as the topics of discussion while speaking to journalists at the foreign ministry on Tuesday. He also mentioned his counterpart's visit may carry good news and a surprise.
Jaishankar will also be carrying the formal invitation letter of Indian Prime Minister Narendra Modi for Prime Minister Sheikh Hasina to visit India, reported Indian media quoting current Indian Foreign Secretary Harsha Vardhan Shringla.
India's newly-appointed foreign secretary Vinay Mohan Kwatra will also join Jaishankar in the visit.
A statement by Indian External Affairs' Ministry said that Jaishankar's visit is part of an intensified engagement between the two countries.
"It may be seen in the context of frequent bilateral high-level visits and exchanges particularly as both sides commemorate fifty years of the establishment of diplomatic ties," it read.
Jaishankar last visited Bangladesh in March 2021, said the statement, adding that prior to meeting Momen, the Indian minister will visit the Prime Minister.
Concluding his Dhaka visit, the Indian minister will travel to Bhutan to discuss hydropower cooperation, among other issues.