Initiatives should be inclusive
Says Chinese envoy about regional, global groupings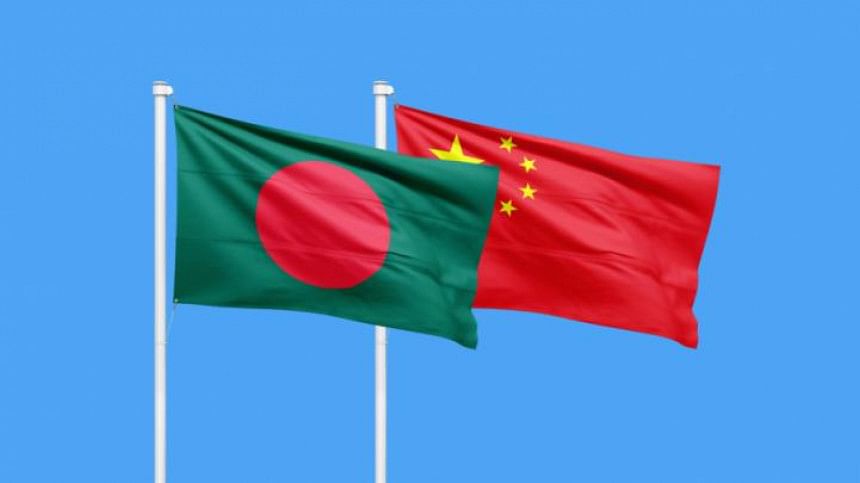 Chinese Ambassador to Bangladesh Yao Wen has opposed any regional or global initiative that is unilateral, exclusive, meant to create confrontation and against any country.
"Any sort of initiative either by the US or other countries … they need to be open, inclusive. They should not be unilateral, exclusive or against any country," said the newly appointed Chinese envoy after a meeting with Foreign Minister AK Abdul Momen at the ministry yesterday.
There are various international or regional initiatives, including the US-led Indo-Pacific Strategy. China has its global initiative -- Belt and Road Initiative.
"If we judge these initiatives according to this standard, we will see whether these initiatives will be conducive to development work or create division or confrontation. That is something that we need to think of," Wen said while replying to journalists' query.
Asked about the Russian ship, which could not offload equipment of the Rooppur Nuclear Power Plant in Bangladesh or India as it was facing US sanctions, and is now on the way to China, the envoy said he had no idea about it and just read it in newspapers.
"I just want to express hope that any sort of sanctions should not affect the ordinary people in any country. So, they are not supposed to be under sanction. These are mostly unilateral sanctions, not by the UN."
The envoy, however, said the ship should not have any problem in unloading tools in China.
Asked about the ship, Momen said he was also unaware of where the ship was heading towards.
Asked about the displacement of the Rohingyas from the Bangladesh-Myanmar zero line near Tambru of Bandarban following clashes between the Arakan Rohingya Salvation Army and Rohingya Solidarity Organisation last week, the foreign minister said Bangladesh would not allow any more Rohingyas in.
Presently, more than one million Rohingyas live in Bangladesh, most of whom fled Rakhine State of Myanmar in 2017, creating massive financial, ecological, security and diplomatic challenges for Bangladesh.
As the Rohingyas' shelters at zero line were burnt, they took shelter in Bangladesh side and some of them even left for the Rohingya camps in Ukhiya of Cox's Bazar, said Momen.
"Our home and other ministries are working on it. We won't allow them to enter Bangladesh. This is the general principle," he added.
According to a foreign ministry statement, during his meeting with the Chinese envoy, the minister sought China's continuous support for Rohingya repatriation to Myanmar.
In reply, the Chinese ambassador hoped that the repatriation would start at an early date.
Momen appreciated China's assistance in several mega projects in Bangladesh. He also thanked China for increasing duty-free, quota-free market access from 97 percent to 98 percent products from Bangladesh into the Chinese market and hoped that this facility would be offered within a short time after necessary gazette notification.
Momen also sought more Chinese investments in Bangladesh.
Ambassador Wen expressed his satisfaction over the ongoing Chinese-supported projects, including Padma Bridge Rail Link, Bangabandhu Tunnel under the Karnaphuli river, upgradation of Mongla Port and extension of Osmani International Airport in Sylhet.
He said China would take part in the Bangladesh Business Summit in Dhaka on March 11-13.