Indian foreign secretary to visit Dhaka next month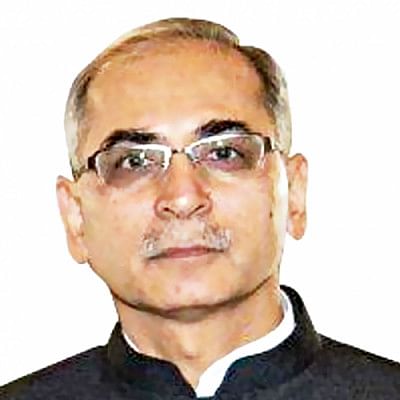 Indian Foreign Secretary Vinay Mohan Kwatra will visit Dhaka in mid-February to discuss the preparations for the upcoming G20 summit, which will be held in Delhi on September 9-10.
Prime Minister Sheikh Hasina is the only South Asian leader invited by India to the summit of the world's most powerful economies.
Bangladesh Foreign Minister AK Abdul Momen will visit Delhi to attend the G-20 foreign minister's meeting in mid-March and Kwatra's visit will be part of preparations for the meeting, diplomatic sources said.
"Indian Foreign Secretary Vinay Mohan is likely to visit Dhaka on February 14," a diplomatic source in Delhi said.
He is likely to call on Prime Minister Hasina, Foreign Minister Momen and Foreign Secretary Masud Bin Momen.
"My office will be able to tell you about the Indian Foreign Secretary's visit schedule, but we have various issues of bilateral relationship, including Comprehensive Economic Partnership Agreement and of course G-20 summit," Foreign Minister Momen told this correspondent last night.
"India has invited us to attend the G-20 summit and we are honoured for this. India wants to be the voice of the global south and wants to take us onboard. We are very happy," he said.
The Group of Twenty or G20 is an economic cooperation which was formed on 26th September 1999. The G20 cooperation has 20 members -- the European Union (EU) and 19 other countries.
The G20 members include Australia, Argentina, Brazil, Canada, China, France, Germany, India, Indonesia, Italy, Japan, Mexico, the Republic of Korea, Russia, South Africa, Saudi Arabia, the US, the UK, the EU and Turkey. They cover more than 75 percent of global trade, 80 percent of the world's GDP and more than 60 percent of the planet's population.
The main agenda of the G20 is to ensure global financial stability and sustain sovereign debt.