Impose global arms embargo on Myanmar military
Rights group urges UN Security Council to pass resolution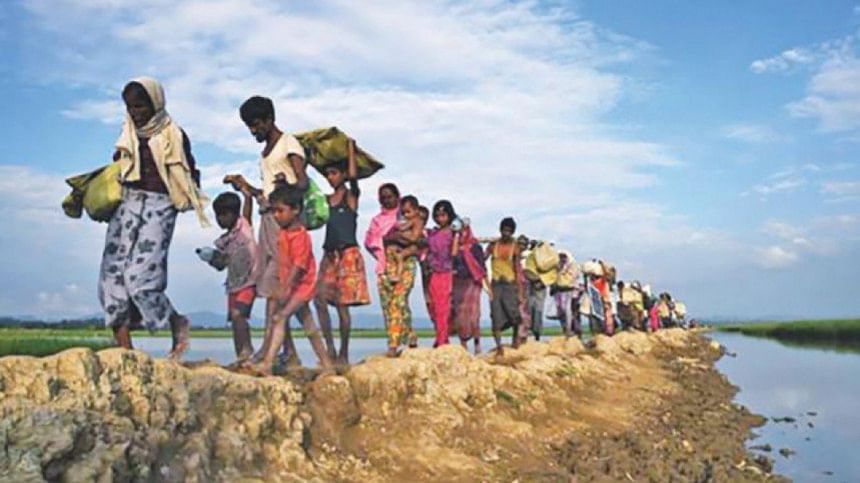 Human rights group Fortify Rights has called for the UN Security Council to urgently convene an open session and pass a binding resolution, imposing a global arms embargo on the Myanmar military.
The Security Council should also refer the situation in Myanmar to the International Criminal Court, and impose targeted sanctions, it said.
The call came a day before US President Joe Biden hosts Southeast Asian leaders at the White House Thursday and weeks after the US determined the Myanmar military violence against the Rohingyas as genocide.
"The Security Council has a responsibility to act. The flow of arms and money to the junta must be stopped, and the Security Council is the key international body with a mandate to make that happen," said Fortify Rights CEO Matthew Smith yesterday.
In April 2021, ASEAN leaders reached a "Five-Point Consensus" with the Myanmar military, aimed at putting the nation back on a path to peace following the February 2021 military coup d'état led by Myanmar Senior General Min Aung Hlaing.
The Myanmar junta has flouted the agreement while committing mass atrocity crimes, Fortify Right said.
The UK is the UN Security Council's "penholder" on Myanmar and should table a Chapter VII resolution mandating an arms embargo and referral to the ICC, and President Biden should use the occasion of the Special Summit to obtain ASEAN's support for such a move, Fortify Rights said.
Since launching a coup d'état on February 1, 2021, the Myanmar army and police have reportedly killed more than 1,800 people and detained more than 13,640, said the rights group.