High-level delegation led by Mexican foreign minister due March 7-9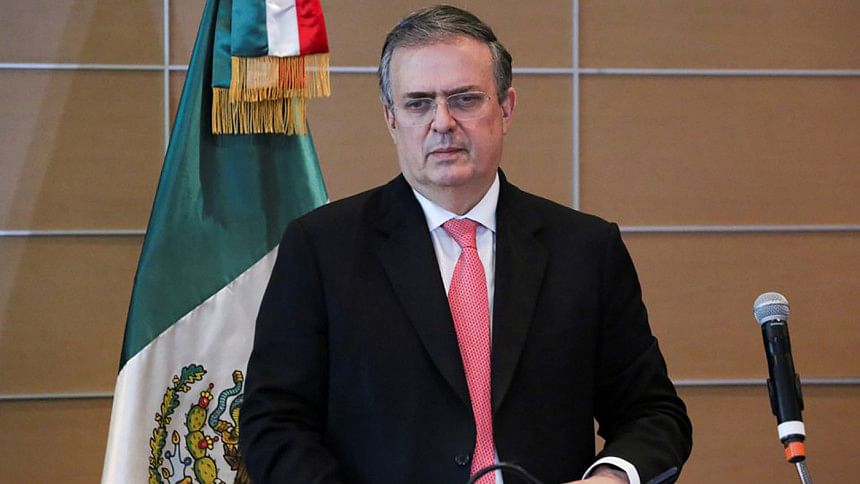 Foreign Minister AK Abdul Momen today welcomed the proposed visit of a high-level delegation led by Mexican Foreign Minister Marcelo Ebrard Casaubon on March 7-9, 2023 and expressed hope that his maiden visit would infuse vigor and vitality in the bilateral relations.
Momen thanked the announcement of the Mexican government to open their Embassy in Dhaka by this year, which will further consolidate ties between the two countries and boost trade and commerce, investment, exchange of visits between businessmen, high officials and people-to-people contacts.
Federico Salas Lofte, non-resident Ambassador of Mexico, Alejandro Simancas Marin, non-resident Ambassador of Cuba, Sinisa Pavic, non-resident Ambassador of Serbia and Menzie Sipho DLAMINI, non-resident High Commissioner of the Kingdom of Eswatini jointly met Momen at the Foreign Service Academy today following presentation of their Letter of Credence to the President of Bangladesh at Bangabhaban.