Hasina writes to Mamata
Intends to meet the West Bengal CM during her upcoming India visit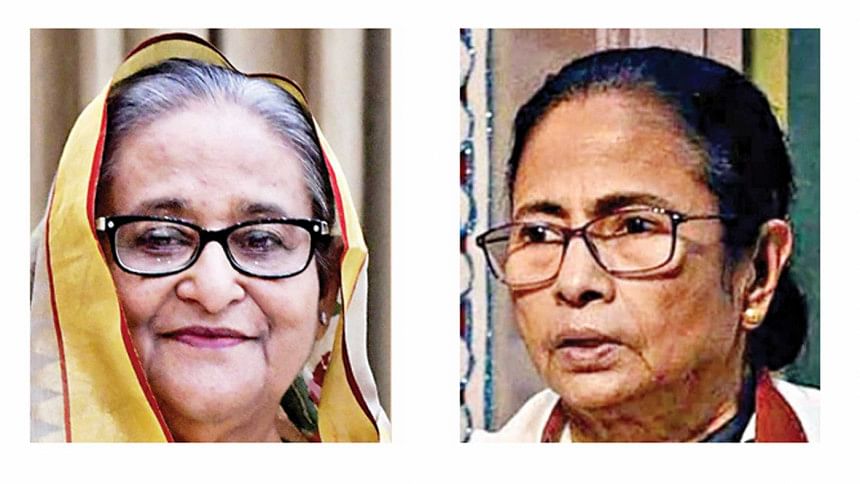 Ahead of her official visit to India in the first week of September, Prime Minister Sheikh Hasina expressed hope to meet West Bengal Chief Minister Mamata Banerjee whose consent is required for inking the Teesta water-sharing deal. 
"I hope that during my scheduled tour of India in September, 2022, there will be an opportunity to meet you," Hasina said in a letter to Mamata on July 12.
Although the dates of Hasina's India visit are yet to be officially announced, she is expected to be on tour on September 5-7.
The Bangladesh PM in her letter pointed to the commonalities of language and culture and "ideological affinities" between the "two Bengals" and asserted that there was no alternative to working together to consolidate the existing relations.
Hasina's letter to Mamata was primarily in response to a letter from the chief minister who thanked the former for sending her mangoes.
Hasina began her letter by thanking Mamata for her letter and said she has been "overwhelmed by your [Mamata's] sincerity and kindness." It is in the same spirit the people of Bangladesh and West Bengal "feel oneness", the PM added.
Indian officials have repeatedly made it clear that while federal Indian government has always been ready to ink the Teesta deal, West Bengal needs to be on board.
The Teesta deal has been left hanging for nearly 11 years due to Mamata's steadfast refusal to agree to the deal because it may lead to water scarcity in the northern part of West Bengal.
Mamata opted out of a tour to Dhaka in September, 2011, at the eleventh hour when the then Indian PM Manmohan Singh had visited Dhaka, and when the stage was ready to sign the Teesta accord.
In her letter, Hasina extended an invitation to Mamata to visit Bangladesh at a time of her convenience.
She also expressed confidence that the Padma Bridge would open a new door of possibilities for India-Bangladesh trade.