Adopt resolution on '71 genocide
Genocide Watch asks UNGA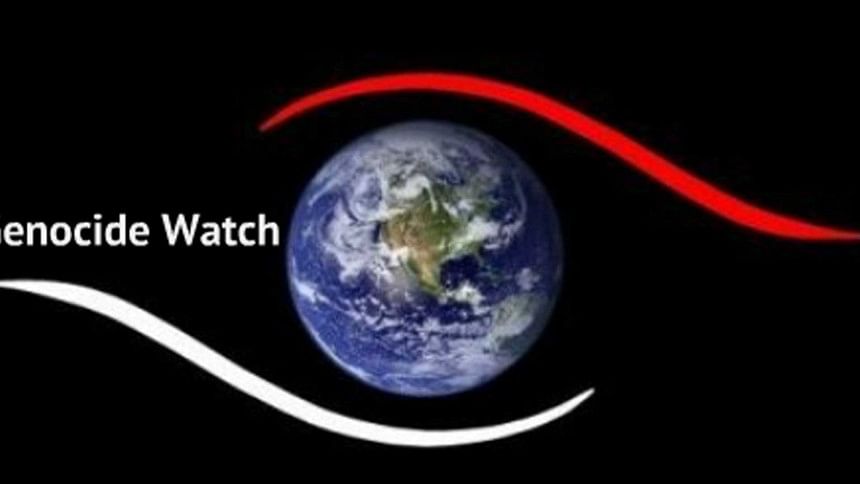 Genocide Watch, a US-based organisation, has formally recognised the crimes committed by the Pakistani military forces against the people of Bangladesh in 1971 as genocide, crimes against humanity and war crimes.
It called upon the UN General Assembly to adopt a resolution recognising the 1971 Genocide in Bangladesh, and the UN member states, especially the US, UK and Pakistan, to recognise it too.
Genocide Watch also urged the UN members to take necessary measures to charge surviving leaders of this genocide in national courts with universal jurisdiction. It also requested proper reparations for these crimes from Pakistan to Bangladesh.
Genocide Watch is the founder and coordinator of the Alliance Against Genocide, an international coalition of over 65 organisations from around the world focusing completely on preventing genocide.
In a statement signed by Genocide Watch Founder and President Gregory H Stanton last Thursday, it said between March 25, 1971, and December 16, 1971, the Pakistani military forces persecuted, tortured, and murdered representatives of Bangalee culture and identity, including poets, musicians, professors, journalists, physicians, scientists, writers and film makers.
Attacks by Pakistani military forces and their allies forced approximately 10 million people to flee to neighbouring India. Pakistan designed the policies and conducted "clearance operations" to change the demographic composition of East Pakistan. From 300,000 to 3 million people faced extermination by mass murder, the statement said.
It said strong evidence supports the conclusion that the crimes committed against the people of East Pakistan during the war were widespread and systematic and carried out by the Pakistan Army, other militia forces (Razakars, Al Badr, Al Shams), and pan-Islamic political forces, including Jamaat-e-Islam, Nezam-e-Islam and the Muslim League.
"These crimes included all the processes of genocide," said Genocide Watch.
Asked about the significance of this recognition, Liberation War Museum Trustee and genocide researcher Mofidul Hoque said the genocide scholars are eventually realising what happened in Bangladesh in 1971.
"However, globally Bangladesh's genocide is still not in the discourse. We need to address the issues of justice, how we can do it. We need to work more for this to happen. The Bangladesh government also needs to work on it …," he said.