Former UK PM Tony Blair in Dhaka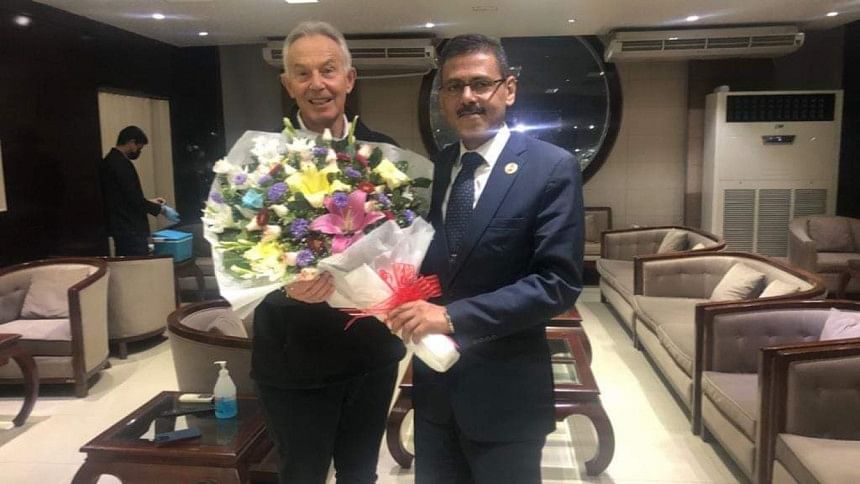 Sir Tony Blair, executive chairman of Tony Blair Institute for Global Change and former prime minister of the UK (1997-2007), arrived in Dhaka last evening.
He is on a two-day visit, said the Ministry of Foreign Affairs.
Ambassador Shabbir Ahmad Chowdhury, secretary (West) of the foreign ministry received him at Hazrat Shahjalal International Airport upon his arrival.