Enhancing people-to-people ties
Bangladesh-India friendship dialogue begins in Shimla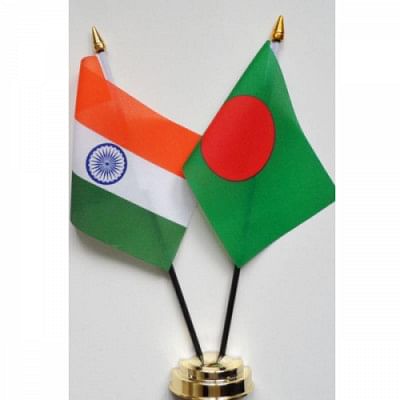 Bangladesh-India Friendship Dialogue begins in Shimla, the capital of Himachal Pradesh of India, today to improve the people-to-people connectivity and ignite the spirit of Liberation War as the two nations celebrate the 50 years of diplomatic relations.
Leading political figures, diplomats and civil society members from both the countries will participate in the 10th round of the dialogue aimed at deepening understanding of the bilateral relation, which was based on secularism, democracy and pluralism.
Bangladesh's State Minister for Foreign Affairs Shahriar Alam will lead Bangladesh side, while India's State Minister for External Affairs Rajkumar Ranjan Singh will lead Indian side at the dialogue jointly organised by Bangladesh Foundation for Regional Studies and India Foundation. Awami League Presidium Member Jahangir Kabir Nanak, Cultural Secretary Ashim Kumar Ukil, Deputy Minister for Education Barrister Mohibul Hasan Chowdhury, some other Awami League MPs, former foreign secretary Shamsher Mobin Chowdhury, former ambassador Tariq Karim, Bhorer Kagoj Editor Shyamal Dutta will also attend the dialogue.
This is a 1.5 level dialogue that involves both state and non-state actors.
"The main objective of it is enhancing people to people cooperation," said Prof Atiur Rahman of development studies at Dhaka University and a researcher at Foundation for Regional Studies.
He said the two countries have made a lot of progress in terms of connectivity, but some of the connectivity projects under the Indian Line of Credit witness slow implementation – something that needs expedition for faster economic gains. The other areas of importance that the dialogue can discuss are management of common rivers, not only from a water sharing perspective but also from ecological and community development aspects.