Dhaka seeks detailed report from ambassador in Moscow
Official reaction tomorrow, says Shahriar Alam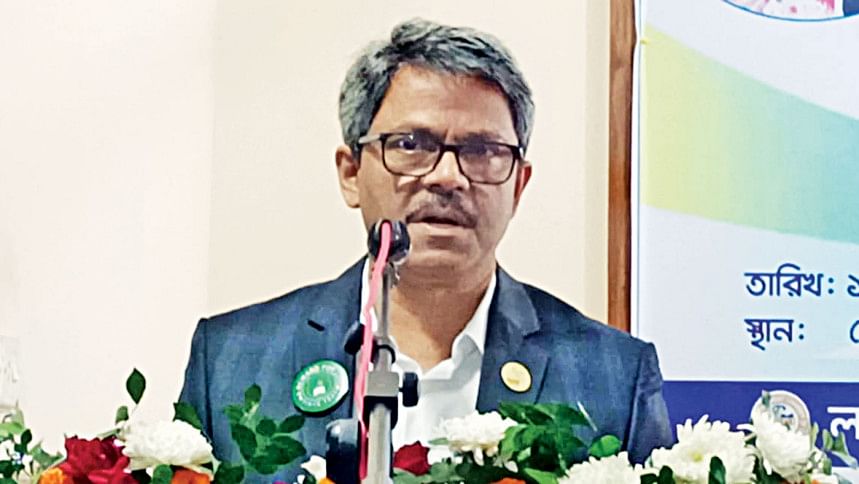 Bangladesh has sought a detailed report from its ambassador in Moscow to know what exactly was discussed with the Russian foreign ministry.
"We sought a detailed report from our ambassador. We are going to analyse what was discussed," State Minister for Foreign Affairs Md Shahriar Alam told reporters at the Ministry of Foreign Affairs yesterday.
Bangladesh Ambassador to Russia Kamrul Ahsan was summoned to the Russian foreign ministry following Bangladesh's decision to ban Russian ships (sanctioned) from calling at Bangladeshi ports, reported Russia's state-owned news agency TASS on Tuesday.
Shahriar said they came to know that many other bilateral issues were discussed, not just a specific issue.
He said: "You know a complex situation has been created amid the Ukraine-Russia war."
"Bangladesh maintained its position in terms of voting patterns in the UN General Assembly (UNGA) and there will be another resolution in the GA. We are considering it. But we will let you know officially tomorrow (Thursday) regarding yesterday's meeting in Moscow," Shahriar added.
"We drew the attention of the head of the diplomatic mission to the reports about the decision of his country's authorities to ban Russian ships carrying cargoes for Bangladesh from calling at Bangladeshi ports," the Russian agency reported quoting the Russian foreign ministry.
"This step runs counter to the traditionally friendly character of bilateral relations and can have a negative effect on the prospects for our cooperation in various spheres."
Last week, the Russian Embassy in Dhaka told TASS that 69 Russian ships (sanctioned) had been barred from calling at Bangladeshi ports.
However, according to the embassy, this step did not mean that Bangladesh had banned imports of Russian goods.
Later, Russian foreign ministry spokesperson Maria Zakharova said Bangladesh had made this decision under the threat of US secondary sanctions, according to a TASS report.
In January, Bangladesh told the Russian side that they could send any ship, except the sanctioned ones, carrying equipment for the Rooppur Nuclear Power Plant.
Bangladesh hoped that Russia would now send non-sanctioned ships carrying the required materials.