Despite good relations, border killings remain an issue: Momen to Shringla
He urges Shringla to take it up with relevant Indian agencies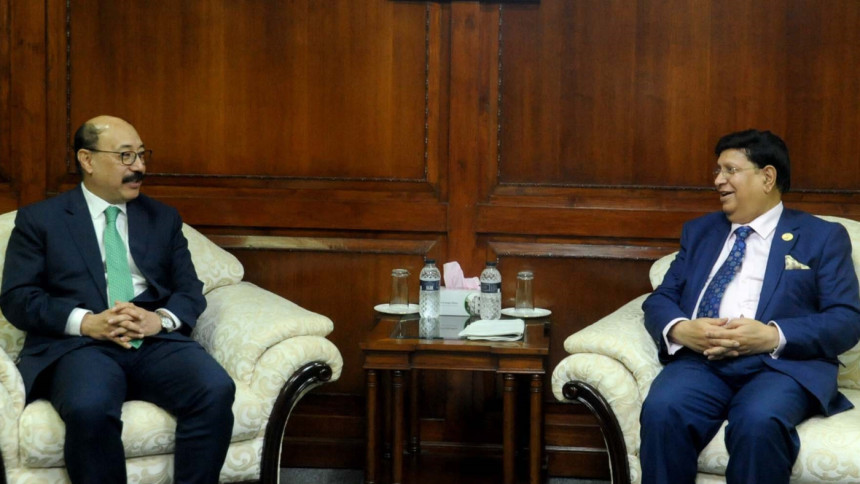 Foreign Minister Dr AK Abdul Momen has underscored that the killing of Bangladesh nationals by the Indian border security forces continued to remain an irritant despite the goodwill and excellent relations between the two countries.
Dr Momen urged Indian Foreign Secretary Harsh Vardhan Shringla to take up the matter with all the relevant agencies in India when Shringla met him at his office this afternoon.
He reiterated his hope over the early signing of the Teesta water-sharing deal and equitable comprehensive water-sharing agreement for other common rivers which, he thinks, may be seen as testimony of 'Good Neighborhood'.
He recalled that the two countries had resolved many of the outstanding issues in a spirit of understanding.
The foreign minister stressed promoting robust trade and commerce between the two countries for mutual benefit.
He also urged the Indian side to take necessary measures in completing the "Swadhinota Sharak" connecting Mujibnagar to Kolkata as a symbol of friendship between the two countries.
Foreign Minister Momen said India is Bangladesh's best friend and both sides expressed their satisfaction on the ongoing cooperation and the high-level engagements even in the ongoing Covid-19 pandemic.
Foreign Secretary Shringla appreciated the transformative socio-economic development in recent years under the dynamic and visionary leadership of Prime Minister Sheikh Hasina.
He said a peaceful and prosperous Bangladesh is mutually beneficial for both the countries.
Earlier, Foreign Secretary of Bangladesh Masud Bin Momen and Foreign Secretary of India Harsh Vardhan Shringla carried out a comprehensive review of the bilateral ties.