EU stresses need of vibrant civil society, raises rights concerns in Bangladesh
10th Joint Commission meeting held in Brussels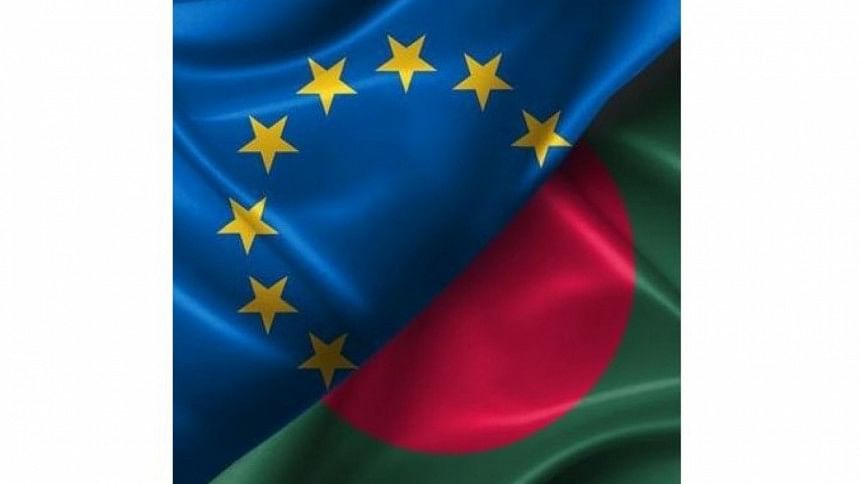 The European Union yesterday (May 20, 2022) stressed that a vibrant civil society is an important component of democracy, raised concerns on human rights situation in Bangladesh – in particular reports of alleged violation of rights – and emphasised the need to ensure accountability for such violations.
The EU also raised concerns regarding the issues of civic space and freedom of expression offline and online, notably in the framework of the Digital Security Act (DSA) – noting the importance for legislation and its implementation in this area not go beyond the stated purpose of fighting digital crime and be in line with international human rights obligations.
The European Union and Bangladesh held the 10th Joint Commission meeting in Brussels in a constructive and open atmosphere, covering a wide range of issues of common interest.
The EU emphasised that promoting and protecting human rights of all, regardless of ethnicity, age, gender identity, sexual orientation, religious or political affiliation, disability or socio-economic background is crucial for stability, economic growth and development, said a press statement issued by the EU.
The EU and Bangladesh looked forward to the first EU-Bangladesh Political Dialogue in Dhaka next month.
The EU and Bangladesh discussed governance, democracy, rule of law and human rights, the Rohingya crisis, economic and trade cooperation, migration, climate change, education, development cooperation and regional cooperation.
The Joint Commission also reviewed political developments on both sides and discussed good governance, including the importance of holding free and fair elections.
The EU welcomed the openness of Bangladesh regarding an international election observation mission for the next general election.
The Bangladesh side stated that the government is committed to guarantee human rights of all as enshrined in its constitution.
Bangladesh said the government has a "zero tolerance policy" against terrorism and violent extremism and highlighted the remarkable success of the security apparatus in this regard.
The Joint Commission was co-chaired by Paola Pampaloni, Deputy Managing Director of the External Action Service of the European Union, and Fatima Jasmin, Joint Secretary of Economic Relations Division of Ministry of Finance of Bangladesh.