Chinese FM lands in Dhaka for stopover
Momen supposed to make courtesy call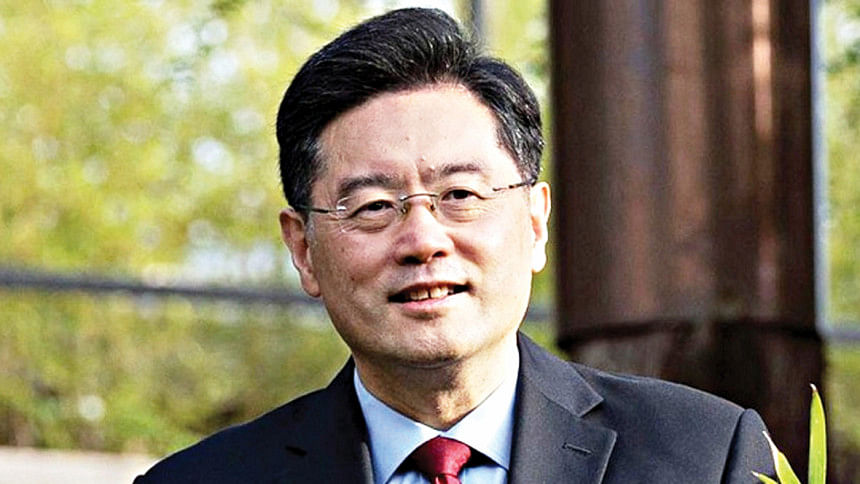 China's new Foreign Minister Qin Gang landed in Dhaka at 2:00am today for a two-hour stopover on his way to five African countries.
Foreign Minister AK Abdul Momen was supposed to pay a courtesy call on the Chinese minister at the Hazrat Shahjalal International Airport, foreign ministry officials told our diplomatic correspondent.
 "The Chinese foreign minister will have the stopover from 1:00am as the plane carrying him will refuel at the Dhaka airport," a foreign ministry official said.
The time was later revised to 2:00am, foreign ministry officials who were at the airport told The Daily Star.
The meeting with the foreign minister will not be a formal one, but some issues of bilateral relations may come up, the official said.
Qin, who was Chinese ambassador to the US, will visit Ethiopia, Gabon, Angola, Benin and Egypt from January 9 to 16, China's foreign ministry Spokesperson Wang Wenbin said at a daily media briefing on Monday.
This is Qin's first foreign trip.